Sedona AZ (April 17, 2018) – They're back! After numerous requests, Verde Valley favorites Gail Kennedy, vocalist, along with Steve Sander on keyboards and vocals, return once again to The Sedona Hub for a delightful afternoon of music and merriment on Sunday, April 29, from 4-6 p.m.
Join Gail and Steve as they recall many fond memories through a presentation of "Music from the Movies".  There'll be giant photographic images projected as well as narration to jog the memories of both film and music lovers.  And what movie experience would be complete without popcorn?  There will be plenty of it, along with fine wine and refreshments.
Gail Kennedy, a native New Yorker, performed for many years at "Sonny's Place," the legendary Long Island Jazz Club.  She came to Sedona by way of San Francisco where she performed weekly at Portico's Restaurant/Lounge and was also a soloist with the renowned Glide Ensemble Gospel Choir. She has also performed in several European venues, most notably in Spain.
Largely influenced by several of the great cabaret artists of her youth, Gail has also always had a penchant for "The Great American Song Book," featuring many traditional cabaret songs along with standard jazz and selections from Broadway.
Since moving to the Verde Valley Gail has performed at many venues, in several one-woman shows and has donated her time to a number of charitable fundraisers.  She has two CD's "Heart Beats" and "Torch Lite".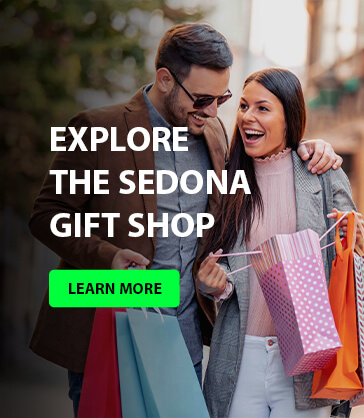 Pianist/vocalist Steve Sander needs no introduction to anyone in the Verde Valley or most anywhere else for that matter having played in many places around the world. He is renowned not only throughout Arizona but the Midwest especially in Michigan and Chicago areas where he travels throughout the year.
Steve's musical jazz style has elements of big band, blues and swing, and easy-to-listen to jazz. One can hear the influences of pianists Nat Cole, Bill Evans, and Oscar Peterson, and his vocals have echoes of Frank Sinatra and Harry Connick, with a blues element from the Charles Brown tradition. Steve will be joining Gail as her accompanist and will also be singing throughout the show.
Gail and Steve bring us a mix of music and vocals, duets and solos and you will also have an opportunity to show off your movie music knowledge with snippets from Steve Sander at the piano!
A must see, "Music from the Movies" will perform one time only, from 4:30PM to 6:00PM, on Sunday, April 29th. Complimentary refreshments will be served from 4-4:30. Their relaxed, conversational style and highly professional musicianship create a uniquely superb Sunday afternoon experience for all.
What: "Music from the Movies"
When: April 29th, 4 to 6 PM on Sunday, (refreshments from 4 to 4:30/show 4:30 to 6:00) 
Where: The Sedona Hub – 525-B Posse Grounds Rd
Admission: $15.00 or 2/$25 at the door.  
Reservations at 928-204-0091 and are recommended.