Sedona AZ (May 2, 2016) – Spring is the season of renewal and new beginnings, and Hillside Sedona's Movin' On Gallery is wholeheartedly embracing that spirit with four new artists whose work will be shown in May.
Guest artists Ernest Duran and Adryanna Ciera will be exhibiting, respectively, their latest paintings and sculptures during the month. The venue will also be introducing mixed media artist Rachel Bulisky and ceramist Judith J. Victorson, who have recently joined the gallery's esteemed group of resident artists.
The public is cordially invited to meet these artists and view their latest works at Movin' On's First Friday reception, 5-8PM on the evening of May 6, 2016.  Many of the venue's other artists will also be on hand to host the evening and greet their fans and visitors.
Ernest Duran is originally from Southern California, where as a child he says that he "fell in love with all things ocean."  He moved to the Southwest in 1981 and launched a successful career as a commercial artist, and more recently has ventured into fine art by launching a studio he named "Hawaiizona".
Duran specializes in painting the dramatic landscapes of the Southwest as well as scenes from Hawaii and the Pacific Ocean.
Adryanna Ciera was given her first pony at the tender age of 3, and thereafter worked for over 20 years with some of the most beautiful and noted Arabians in the country.  She initially took up sculpture as a way to express her connection with the horses she loves so much.
She now creates stunning clay and bronze sculptures, and although her favorite subjects are still horses, she also enjoys working with wildlife and stylized human forms.  "My art expresses my reverence for life," she says.  "My hope is that it encourages others to live lives of beauty and joy."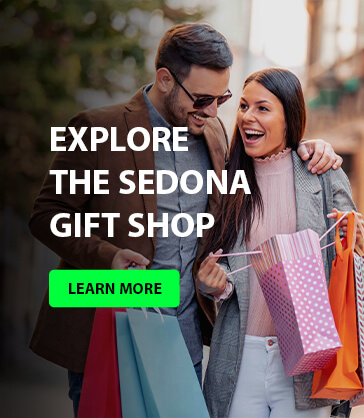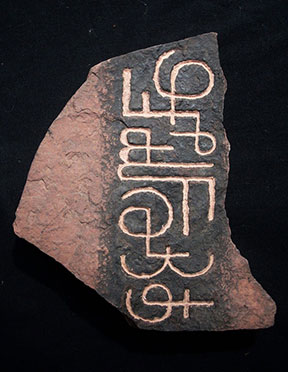 Rachel Bulisky is a mixed media artist known for the primeval symbols and quantum shapes she carves and paints onto stones from Sedona vortexes.  Using original recipes of natural and found materials like bear fat and beeswax, she creates dramatic textures that are accentuated by carved and engraved elements.
She expresses her message via symbols reaching into the viewer's subconscious understanding for forgotten and forthcoming messages.  "In these works you will find the essence of real magic, of spirit and of science," she notes.  "These are the basic building blocks of creation."
Ceramics has been the life-long passion of Judith J. Victorson.  She was fortunate enough to be able to pursue it continually while her Healthcare Administration career took her to many places across the country, providing the opportunity to study with a number of noted ceramists.
Her specialty is creating functional pottery in porcelain and stoneware for daily use and enjoyment.  "The colors I favor are bold, stylish, and playful," she says.  "I hope everyone perceives them as reminders of the beauty of life."
Movin' On Gallery is located on the second level of Hillside Sedona Center at 671 State Route 179 (about ½ mile south of the "Y" in Sedona).  It is dedicated to introducing new artists and to showing recent works by some of the best-known artists working in Sedona and the Verde Valley.  
Movin' On currently features an impressive array of resident artists, including: Lorraine Fexas, glass; Andre Renard, copper & brass sculptures; Pat Priolo, gourds & jewelry; Sharon Hall, clay sculptures; Grace Sky Martinez, spiritual and Native American art; Mary Ratner, photography; Jodie Ball, oils; Patty Miller, pastels and mixed media; Harriet McInnis, oils; Helen McLuckie, oil pastels; Terry Davis, wood carving; David Soto, recycled material sculptures; Teree Settembrino, wind chimes; Rick Gandolofo, acrylics; Carol Gandlofo, photography; Jim Peterson, photography; Sandee Kinnen, fused Glass; Karen Reed, mixed media and metal collages, Mike McCormick, oil paintings, Rachel Bulisky, mixed media on stone, and Judith Victorson, ceramics.
The gallery is open from 10:00 AM until 6:00 PM daily.  For more information, call (928) 282-8143 or visit www.MovinOnGallery.com  .