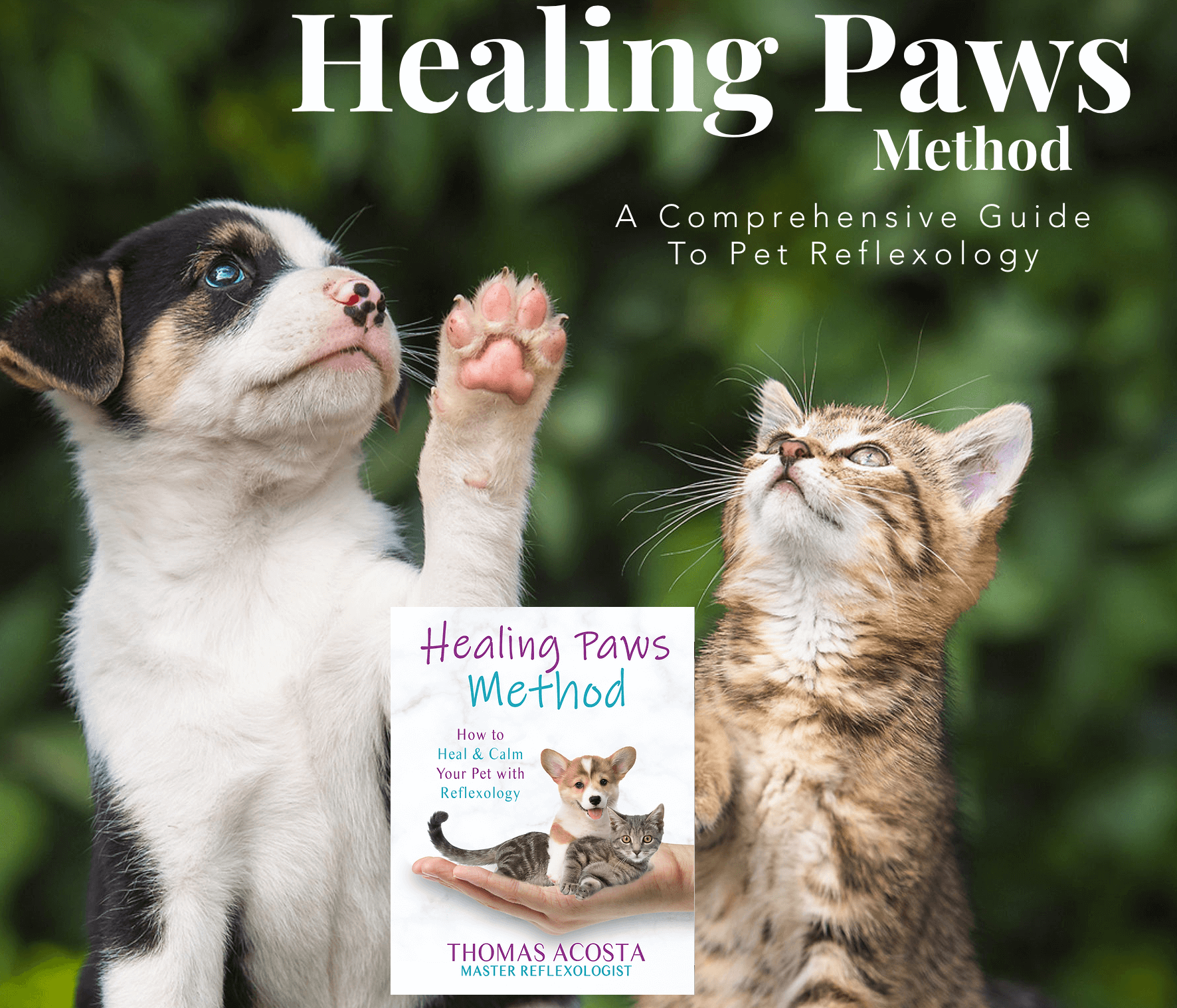 Sedona AZ (April 3, 2017) – Hillside Sedona's Movin' On Gallery is pleased to announce that its guest artist program will continue in April with an exhibit by renowned ceramist Karl Williams.  Williams will show a captivating collection of his recent pieces.
In addition, resident photographer Jim Peterson will be showing a selection of his works that have recently been honored in international art competitions.
Both artists will be on hand to meet the public at the venue's popular First Friday reception, 5-8PM on the evening of April 7, 2017.  Many of the gallery's other resident artists will also be present to host the evening's festivities and greet visitors and fans, and the public is cordially invited.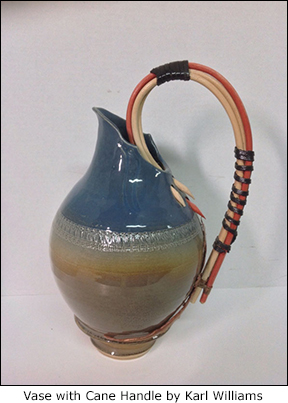 Karl Williams got involved in artistic pursuits as a child in Oklahoma, but initially felt his creations were too personal to be shared.  Fortunately, a high school teacher noticed and nurtured his talent, and his works began to be seen and appreciated.  After high school, he walked a number of paths in life, including construction, clergy, international aid work, and welding and metal fabrication, but his interest in art never faded.
Eventually, while an injury kept him homebound, Williams began designing pieces that combined clay and metal, and his imagination took flight.  Studies under Dennis Ott at the Sedona Arts Center helped him master the art of glazing and firing, and his career as a ceramist quickly mushroomed.
Williams uses a wide range of natural materials, including wood, glass, stone, steel, copper, cane, and clay, to express the passion and inspiration he gets from nature.  Among his newest pieces are faces that reflect grief, surprise, anguish and acceptance, revealing a journey of emotions that gives viewers an opportunity to look within themselves.  "I don't plan for that in my pieces," he notes. "Instead, I give them the freedom to become what they are meant to be."
Photographer Jim Peterson is inspired by a lifelong love of the natural world and the human spaces we have created within it, which in turn was a very predictable result of growing up in the Southwest. "If my works convey a bit of reverence for our threatened planet and its infinitely varied territories and inhabitants," he notes, "then I feel that I am happily serving my mission."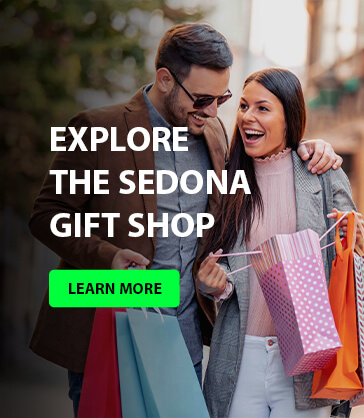 Peterson has long been known for his elegant images of the natural world, and has more recently developed a body of work using infrared cameras.  His photos have won awards and recognition in a number of international art competitions, and have lately been celebrated by the City of Sedona in a three month exhibition at City Hall.
Ten of Peterson's images were recently honored in two international art competitions.  The jury for the International Color Awards nominated five of his images as finalists, and one, "Lone Cottonwood in Pool Canyon", received the Second Place – Merit of Excellence award in the Nature category.  Meanwhile, five other images of his were accepted into a juried exhibit titled "Seeing Blue" sponsored by New York's Gallery 25N.  Peterson will have a collection of these images on display during April.
Movin' On Gallery is located on the second level of Hillside Sedona Center at 671 State Route 179 (about ½ mile south of the "Y" in Sedona).  It is dedicated to introducing new artists and to showing recent works by some of the best-known artists working in Sedona and the Verde Valley.  
Movin' On currently features an impressive array of resident artists, including: Lorraine Fexas, glass; Pat Priolo, gourds and jewelry; Sharon Hall, clay sculptures; Jodie Ball, oils; Harriet McInnis, oils; Terry Davis, wood carving; Teree Settembrino, wind chimes and painting; Rick Gandolofo, acrylics; Carol Gandlofo, photography; Jim Peterson, photography; Sandee Kinnen, fused Glass; Rachel Bulisky, mixed media on stone; Clark Sheppard, paintings; Lenore Hemingway, glass artist; and Monte Voepel, ceramics.
The gallery is open from 10:00 AM until 6:00 PM daily.  For more information, call (928) 282-8143 or visit www.MovinOnGallery.com  .