Sedona AZ (October 28, 2016) – For many folks, November is the month when the holiday shopping season begins in earnest.  So it is apropos that ceramist Judith J. Victorson will be the featured artist at Hillside Sedona's Movin' On Gallery.  Holiday shoppers will find plenty of fine gift items among her works – and they might just select some for their own collection as well.
The public is cordially invited to meet Victorson at the venue's popular First Friday reception, 5-8PM on the evening of November 4, 2016.  Many of the gallery's other resident artists will also be present to host the evening's festivities and greet visitors and fans.
Ceramics has been the life-long passion of Victorson.  Her career in Healthcare Administration took her to many interesting places throughout the US and provided the opportunity to study with a variety of accomplished ceramic artists. 
Beatrice Wood and Vivika and Otto Heino in Ojai, California were responsible for her early development.   Susan Peterson of Carefree AZ provided inspiration which was passed on to her daughter Jan Peterson, under whom Victorson studied.  She also spent many creative hours in the ceramics program under Dennis Ott at the Sedona Arts Center.
Most recently she studied with Paul Latos at the Lynn Studio in Wheeling, West Virginia, and had the honor of displaying her work at the Wheeling Oglebay Steifel Art Institute.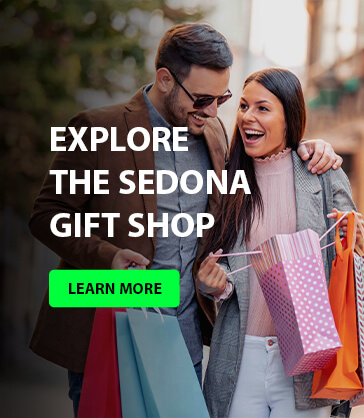 Her specialty is creating stylish and functional pottery in porcelain and stoneware for daily use and enjoyment.  "The colors I favor are bold, harmonious, and playful," she says.  "I hope everyone perceives them as reminders of the beauty of life."
Movin' On Gallery is located on the second level of Hillside Sedona Center at 671 State Route 179 (about ½ mile south of the "Y" in Sedona).  It is dedicated to introducing new artists and to showing recent works by some of the best-known artists working in Sedona and the Verde Valley.  
Movin' On currently features an impressive array of resident artists, including: Lorraine Fexas, glass; Andre Renard, copper & brass sculptures; Pat Priolo, gourds and jewelry; Sharon Hall, clay sculptures; Jodie Ball, oils; Patty Miller, multimedia, painting, and sculpture; Harriet McInnis, oils; Terry Davis, wood carving; David Soto, recycled material sculptures; Teree Settembrino, wind chimes; Rick Gandolofo, acrylics; Carol Gandlofo, photography; Jim Peterson, photography; Sandee Kinnen, fused Glass; Rachel Bulisky, mixed media on stone; Judith Victorson, ceramics; Clark Sheppard, paintings; and Lenore Hemingway, glass artist.
The gallery is open from 10:00 AM until 6:00 PM daily.  For more information, call (928) 282-8143 or visit www.MovinOnGallery.com  .