Verde Valley AZ (July 7, 2015) – The Center for the Future of Arizona and the Morrison Institute for Public Policy at Arizona State University have committed to supporting the Verde Valley Forum for Public Affairs 2016 forum, " Cooperatively Evaluating and Improving Post-Secondary Educational Opportunities in the Verde Valley and Sedona."   The Forum will be held at the Cliff Castle Conference Center April 3-6.
Lattie Coor, Ph.D, Chairman and CEO of the Center for the Future of Arizona will be the keynote speaker at the opening dinner Sunday, April 3. At a meeting with members of the VVFPA, Coor stated, "I see the revival of the Verde Valley Forum as an immensely encouraging step in engaging citizens throughout the Valley in shaping their own future. Education has always been and, now more than ever, is the key to economic health, civic health, and the ability to live a successful life. The Arizona We Want makes clear that if citizens comes together and pursue their goals, they will create a productive future for everyone. "
The Morrison Institute team from ASU has committed to providing the background research data for the forum participants as they discuss and strategize about post-secondary education needs and solutions for the Verde Valley. At the same meeting, David Daugherty, Ph.D, Associate Director at ASU's Morrison Institute for Public Policy, commented, "The Morrison Institute is delighted to be part of this grassroots effort to solve local problems through local participation and involvement of a large number of members of the community."
As with previous forums, approximately 100 residents of the Verde Valley and Sedona will be invited to participate. They will be chosen to represent an accurate demographic cross-section of the area from the standpoints of age, gender, career status, occupation and locale.                
Darcy Renfro, Director of the Arizona We Want Institute, expressed  appreciation for the "community collaboration and problem solving. It's the kind of meaningful work the Arizona We Want supports."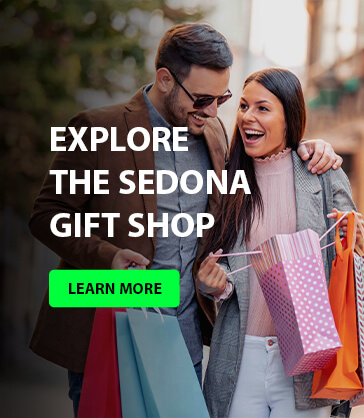 Dick Dahl, President of VVFPA, said the involvement of the Morrison Institute and the Center for the Future of Arizona will give the 2016 Verde Valley Forum the potential to be a community model for the state of Arizona which ranked 43rd in the nation for high school graduation rates and 50th in the nation for per pupil funding according to the 2014 National Education Assn data.
The VVFPA is a non-partisan, non-political and not-for-profit organization, whose sole purpose is to bring people and ideas together. It is modeled closely after the Arizona Town Hall.   
The comprehensive Final Forum Report will be the consensus reached by participants, and will serve as a resource for governmental and other local organizations, as well as to heighten public awareness of the issues studied.                                     
For more information write VVFPA at PO Box 3965, Sedona, AZ 86340 and check out www.vvforum.org.