Sedona AZ (August 7, 2015) – The City of Sedona is proud to announce the newly established Art Moment, which occurs once a month at the beginning of the City Council meetings. This concept was conceived by Mayor Moriarty and Councilor Williamson and supported by the Arts & Culture Initiatives work group. This new idea was presented and approved by City Council on March 11, 2015.
For this new program, Nancy Lattanzi, the City's Arts & Culture Coordinator, procures the line-up of talent and introduces each of the artists to Council before they perform for 2 to 5 minutes. The initial choice of performers was obtained from the Artist in the Classroom program, which gives recognition to already established artists that the City has vetted and funds. As the program grows, Lattanzi will reach out to invite a wider range of community artists and art students to apply to perform in the program. This could include visual artists, poets, writers, musicians, dancers, actors and singers.
For our August 11th Art Moment we are proud to present cellist Dianne Springfield. Dianne performs with the Verde Valley Sinfonietta, teaches private cello lessons and has played the cello for over 30 years. During her high school years she attended Interlochen Arts Academy in Interlochen, Michigan, where she had the honors of participating in a master class with cellist Nathaniel Rosen as well as performing a live radio broadcast of the Saint Saens Cello Concerto. Dianne studied at the University of Southern California School of Music with Gabor Rejto and Eleanor Schoenfeld and completed her Bachelor of Arts degree in Music at the University of California, Berkeley. In addition to performing and teaching, Dianne works for the City of Sedona where she provides administrative support to the Mayor and City Manager.
The first Art Moment was on April 14 and presented by Louis Landon, a Steinway pianist, who has performed around the world, as well as written music for film, video and commercials. Louis, after his recent move to scenic Sedona, was inspired to write his beautiful song, "Sedona on my Mind." He sang vocals accompanied by his solo piano playing via iPod.
May welcomed Solomon and Theresa Morris, who perform spiritual, jazz, blues, R&B and pop music. Solomon played guitar, while Theresa accompanied him singing the soothing "Night and Day." This creative duo are passionate about music and performing, whether it's entertaining adults at local venues, or inspiring students with music classes from melodious songs to Rap Poetry.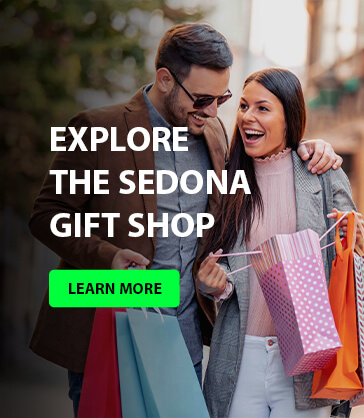 June's artists brought us the talented trio, "Purpose and the Plan," whose members are Kelly Cole, Jason Vargo and Eva George. The group plays locally and each member performs lead, harmony vocals and guitar. Additionally Kelly performs percussion, while Jason and Eva play bass guitar as well. The room was very moved by their tranquil rendition of "You're With Me."
Chris Spheeris presented our Art Moment for July. Chris is an internationally-renowned recording artist, Emmy award winning film composer, performer and writer who has earned platinum and gold records for his instrumental works. This was our first interactive performance, where the audience was invited to rise and dance along. Chris picked up the momentum in the Chamber singing and dancing to his uplifting rap song, "The Dancer Inside of You."
The public is always welcome to the monthly City Council meetings. Each Art Moment occurs on the second Tuesday of every month at 4:30 p.m. in the Council Chambers. For more information, or if you are interested in applying to perform, please contact Nancy Lattanzi, Arts & Culture Coordinator at 928-203-5078, or email NLattanzi@SedonaAZ.gov.