Foot Stompin' Music at the Museum of Northern Arizona

Flagstaff AZ (April 6, 2014) – The neo-traditional string band Run Boy Run will perform and celebrate its new CD at the Museum of Northern Arizona (MNA) on Sunday, May 11, 2014. Enjoy an intimate evening with the darlings of song and strings in the museum's 200-seat Branigar Chase Discovery Center. A CD release, cash-bar reception for Run Boy Run's new "Something for Someone" starts at 6:30 p.m. Live music kicks off at 7 p.m with Tucson's award-winning acoustic duo Ryanhood opening the show.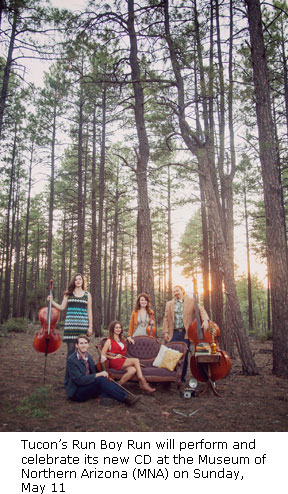 From Tucson, Run Boy Run was noted by Paste magazine as "One of the top 10 Arizona bands to hear now." Band members include: Matt Rolland (fiddle, guitar), Grace Rolland (cello, vocals), Bekah Sandoval Rolland (fiddle, vocals), Jen Sandoval (mandolin, vocals) and bass player Jesse Allen. Three strong female voices, singing separately or in harmony, connect audiences to traditional American music. Run Boy Run won Flagstaff's 2009 Pickin' in the Pines Band Contest and the 2011 Telluride Bluegrass Festival Band Contest and the band was featured on A Prairie Home Companion and continues to record and tour. To learn more about Run Boy Run, visit http://www.runboyrunband.com.
Tickets for the CD release party and concert are $13 for Flagstaff Friends of Traditional Music and museum members, seniors, and students; $15 general admission; and $17 at the door. Tickets are on sale now and can be purchased by calling MNA at 928.774.5213.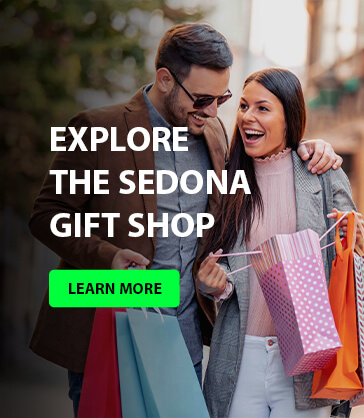 The Museum of Northern Arizona celebrates its 85th year of inspiring a sense of love and responsibility for the Colorado Plateau through collecting, studying, interpreting, and preserving the region's natural and cultural heritage.
To learn more about the Museum of Northern Arizona, visit musnaz.org or call 928.774.5213.