By Tommy Acosta —
Sedona, Az — Sometimes life throws a curve ball at you that puts you in a place where you really have to dig deep into your heart and soul to survive the peril.
These moments come from out of nowhere, as if fate took a deep hit on its pot pipe and exhales a whole lot of chaos into your smoothly running life.
I had such an experience last Monday, where the challenge of the darkness almost snuffed my ability to deal with a test that might have been more than I could handle had it not been for the other invisible hand that comes into our lives and pulls us out from the engulfing abyss before we are lost.
It was a day of misfortune and good fortune rolling from one to the other. Each followed the other like some kind of cosmic play of tag between those two forces.
So, here is what happened.
My wife and I were on our way home to Sedona from Flagstaff that afternoon, entering the switchbacks on Oak Creek Canyon when the storm hit. It was one of those where you can't see but a few feet in front of you through slicing rain. It was scary but we plowed on through the downpour hoping to get past the gauntlet without mishap. But mishap was waiting, stealthily ahead.
Misfortune
Suddenly the road in front of us, at the end of a hairpin turn, was covered with rocks and small boulders. We tried to drive around them, but one got under our front left tire and with a loud bang blew it out.
Good Fortune
Thank God we did not lose control and swerve off the cliff. The tire flattened in seconds. As we came out of that first hairpin turn a pull out mysteriously materialized through the curtain of rain to our right and we were able to safely pull off. This was amazing because the next pull out would be about ten more miles down the road and we never would have made it riding on the rim.
Misfortune
Cars were blindly splashing past us as another car pulled off the road and parked behind me. I noticed that the windshield of the vehicle was smashed. Through my rearview mirror, I could see what appeared be a man and woman behind the shattered glass.
Good Fortune
Luckily, I had had the foresight to bring a hoody with me for the trip to Flagstaff to get my own windshield replaced, so I put it on, walked into the storm and went to see what happened. Just as I stepped out of my car the rain let up.
Misfortune
I walked to the driver's window of the vehicle and I saw the driver was bleeding from his arm. A large grapefruit sized rock had smashed right through the windshield directly in front of his face.
Good Fortune
The driver was scared, bleeding from his forearm. By some miracle his face was not smashed by the rock. Neither was his wife hurt who was sitting in the passenger seat holding the large rock on her lap. He looked into my eyes to see if I was freaked but I assured him he was OK. I calmed him down and convinced him he was not badly hurt, as he seemed to be in shock. There didn't seem to be any broken bones and his face was unmarked. I offered to call 911 but he looked again into my eyes pleading for advice. He said he wanted to try to get to Sedona but was scared. He asked what I would do. I said I would keep on diving. He nodded, put the car in gear and took off.
Misfortune
I checked the trunk of my 2023 Kia for a spare tire and realized there was none. I couldn't believe it. No friggin' spare in a brand-new car.
Good Fortune
My wife managed to get a tow truck to come and get us but it would take two hours. But while I freaked this way and that, she kept the ball rolling calling tow companies and assuring me we were not going to die in the forest and that were perfectly safe.
Time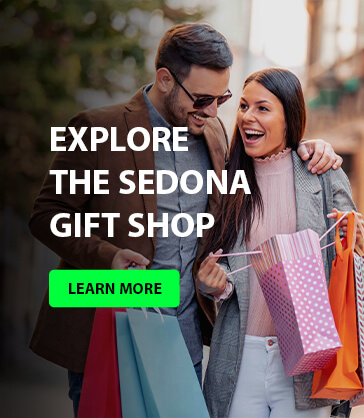 The rain intensified. It got darker and darker. It seemed like each minute passing by was an hour long.  It was freaky the way my body sensed the time. Never knew 60-seconds could take so long. It was so weird the way it stretched. Every agonizing minute that passed the forest kept getting darker and more menacing. I tried to calm myself down by controlling my breathing, meditating but to no avail. I had to consciously slow my fear-soaked heart down as it beat hard against my sternum. Tick, tock, the time just kept going slower and slower.
The tow truck was taking too long. Panic began to well up in my consciousness. The forest around us became even more threatening . For a moment the rain let up again. I was too nervous to stay seated.
Good Fortune
I stepped outside to pace. Just as I did another rockslide rained down about fifteen feet behind the car and about 10 feet from where I was standing, missing me completely. Jumped back in the car.
Misfortune
Two hours pass and we get a call from the towing company that the driver had been dispatched somewhere else. That they will not drive us back to Sedona. We get another tow truck and told another two hours would pass before they got here.
Time
This wait was even longer than the first. It was pitch black. There were no stars. No moon. Just darkness. My thoughts were rampaging. Time slowed down even more. However, I finally got hold of them and forced myself to calm down and face my fears head on. I knew my imagination was overwhelming me. I could see my thoughts so clearly. Sure. Another land slide could bury us under tons of dirt and rocks. Someone could come around too quick on the hair pin turn and smash into us. Big Foot or wolves or bears could attack and eat us. Highway robbers could make easy pickings of us. Then there are the UFOs. But that was not going to happen. Not under my watch. Fear was replaced by a courage I did not know I had.
Good Fortune
But then, at that very moment when my fear dissolved, we saw the lights. The tow truck had arrived. And we had enough room to get my car on the flatbed. Halleluiah!
Misfortune
We clamored into the cab and began our descent to Sedona. The driver was a speed demon. Or maybe an angel in disguise. He easily drove 10 to 20 miles above the speed limit, plunging through the darkness like an enraged metallic Leviathan hell bent on killing the night. He took those turns like a racing car driver. Death, mouth agape, salivated. How ironic would it be to die in a tangled wreckage of rain slicked crushed steel.
Good Fortune
Well, if you are going to die you are going to die and tough luck.  I was as cool as a cucumber, engaging the driver in philosophical discourse as we hurtled into the night and down hairpin curves. I felt no fear. The thrill of being so close to death was, let's see, exhilarating!  It was the best roller coaster ride of my life! I knew in my heart we would survive. And I was right. The driver got us home safely. He drove us right, right to our driveway. And as a favor after taking us home he dropped the car off at Big O Tires.
There it is. Perhaps if we had not hit the rock and been forced off the road, we might have been killed or been severely injured hallway to Sedona? Maybe the tow-truck driver that refused to pick us might have killed us in yet another crash?
Maybe the guy who looked into my eyes wondering if he should have kept going would have died of a heart attack or been buried in the landslide that missed me if he had stayed? Maybe if we had that spare tire in the trunk, I would have been crushed while trying to change it?
What is fascinating is how one misfortune let to a good fortune which led to a misfortune and then back to good fortune until I ended up home safe and sound.
Then there is the issue of my perception of time. While waiting for assistance every minute felt like an eternity. Yet, when I am on a deadline and trying to beat the clock, every minute whizzes by like a second.
So, what then is time? Something that is measured by a clock or merely our perception of it?
And what force wields the hand of good or bad fortune?  God? The devil? Perhaps, we can never know the true answer to either. For now, gratitude is my mantra.
Regardless. We end this tale with good fortune. Made it home. Made it safe. Here to write another day.
Editor's Note: Oh. And by the way everybody. That was a stock photo of a big landslide somewhere. Ours was just loose rocks of varying sizes smacking, flying, rolling, skipping and bouncing across the the road. I don't think wet dirt added itself to the mix. Mostly rocks. Could have killed that driver. But we got to admit, the stock photo certainly looks like a hairpin Oak Creek curve heading south. But for those who did not read the caption and thought the stock photo was real, the adrenalin worth it.
Tommy