Sedona AZ (March 13, 2017) – Colleen Miniuk-Sperry will help local photographers to "Find Your Creative Voice" at the meeting of the Sedona Camera Club starting at 6 p.m. on Monday, March 27th, at the Christ Lutheran Church, 25 Chapel Rd, Sedona.
Using Colleen's insights from her exciting artistic transformation, she'll share how you can rely less on your external surroundings to provide the creative "juice" and how to bring your own to every subject and location.  Learn how to tap into your individuality, collect new ideas and knowledge, and grow over time to not only to develop distinctive visual expressions that represents you as a unique individual, but also how to ensure you will never step in the same river no matter how many times you visit it."
During outdoor photographer and writer Colleen Miniuk-Sperry's four-week stay as a winter Artist-in-Residence at Acadia National Park in early 2013, she felt the same sense of awe she had experienced so many times before.  Having logged over 120 days in the park in less than four years, she stood along Schoodic Peninsula's rugged eastern shoreline, pocketing yet another pleasant – but uninspiring – sunrise image of the gorgeous Acadian coastline.  In that moment, she knew something had changed. Her process had become routine, her photographs safe, and her photographic "voice" quiet.
For anyone who has visited a favorite place over and over, it's easy to succumb to habit and boredom.  It's even easier to default to photographing the iconic scenes-ones that no doubt offer striking beauty, but often lead to a repeatable, documentary photo "everyone" else has.  However, departing from our habits and the popular to find and nurture our own personal creative expression isn't so easy.
Colleen Miniuk-Sperry fled the grey cubicle walls at Intel Corporation in 2007 to pursue a fulfilling full-time outdoor photography and writing career. Her credits include National Geographic calendars, Arizona Highways, AAA Highroads, National Parks Traveler, and a broad variety of other publications.   She has served three times as an Artist-in-Residence with Acadia National Park.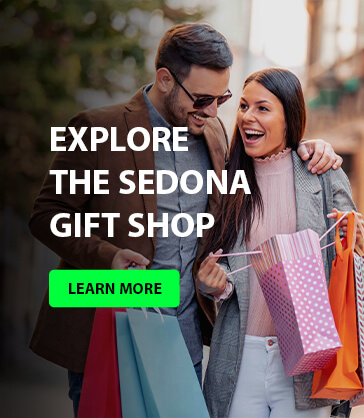 She authored the award-winning guidebooks, Wild in Arizona: Photographing Arizona's Wildflowers, A Guide to When, Where, & How (1st and 2nd editions) and Photographing Acadia National Park: The Essential Guide to When, Where, and How. She also authored the instructional eBook, Seeing the Light in Outdoor Photography. She acted as the publisher and editor for Wild in Arizona: Photographing Arizona's Wildlife, A Guide to When, Where, & How.
Colleen offers highly-acclaimed photography workshops and women's photography retreats through her own company, CMS Photography, as well as Arizona Highways Photography Workshops, Arizona Wildlife Federation, The Nature Conservancy, and numerous private engagements. Colleen is an active member, the Secretary on the Board of Directors, and is currently serving as the interim Executive Director for Outdoor Writers Association of America (OWAA).
Learn more at http://www.cms-photo.com.
Presentations, hosted by the Sedona Camera Club, are free. Local photographers are encouraged to join to support bringing high-quality speakers to promote interest in photography and develop photographic skills. Membership in the Sedona Camera Club is $25.  For more information on the Sedona Camera Club, go to www.sedonacameraclub.com.