Sedona AZ (January 8, 2016) – Oak Creek, an Outstanding Arizona Water (OAW), is a vital part of Sedona's draw to both visitors and residents alike. We all have a responsibility to keep Oak Creek clean and pristine for all to enjoy. The City of Sedona, per the city's General Permit for Discharge from Small Municipal Separate Storm Sewer Systems, is required to reduce stormwater pollution to the "Maximum Extent Practical". The city would like to remind residents and guests to be vigilant in stormwater pollution prevention.
With the holidays, there is usually an abundance of household refuse and trash. From the Christmas tree to unfinished leftovers, packing materials and boxes, there is an unusual amount of trash to be disposed. The city provides tree disposal through Jan. 29, but what about the other trash from holiday celebrations?
The remaining trash is disposed of by each individual household via one of the local refuse haulers. The city wishes to remind residents and guests to not overfill garbage cans and dumpsters, as doing so can result in trash being released by the wind or by animals going through the open trash receptacle to get at the food and other leftovers that have been discarded. Once the trash hits the ground, it is free to flow downstream, which means it will eventually end up in Oak Creek.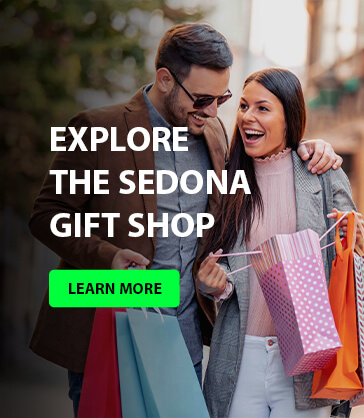 The following recommendations will minimize household trash pollution reaching Oak Creek. Make sure trash cans and dumpsters are not filled to the point where the lid will not remain closed. The lid helps keep the contents in the trash can and dumpster and the animals out. Break down boxes to minimize the room they take up in the trash can or dumpster. This also is a theft deterrent to not advertise a new television in front of the residence. Consider recycling cardboard and other recyclables (glass, plastic, etc.) if not already doing so, freeing space in the trash can or dumpster.
Together we can work to keep Sedona and Oak Creek beautiful. For more information, please contact Assistant Engineer Michael Righi at 203-5088 or email MRighi@SedonaAZ.gov.