Cottonwood AZ (April 21, 2016) – Thursday April 28th at 7:00 pm the Mighty Minstrels will perform at Studio B in Cottonwood.  The Mighty Minstrels feature pianist David Vincent Mills of DiVom and poet/storyteller Gary Every, who combine poetry and jazz, jazz and poetry in a high energy blend.  The Mighty Minstrels burst onto the Sedona music and poetry scenes back in 2008.  A series of successful and popular shows culminated in the release of a CD "Introducing the Mighty Minstrels."  Eventually the curiosities of Mr. Mills and Mr. Every led them towards different projects but after sitting in together at a gig last October it was so much fun they decided to reunite the band.
"We promise to be even mightier." Gary Every jokes.  He explains, "I love performing with David, his beautiful melodies really enhance the words and allow me to express myself in ways that I normally couldn't.  Sometimes when the piano gets the rhythms rocking and rolling I just lose myself in the music until I start spitting words of into the microphone with passion.  Then David takes the crowd to another level with the music."  The Mighty Minstrels often use blues standards such as "Birth of the Blues" or the Fats Waller classic as a template for Every's poems about the history of American music.  "The Monster Bukwus" and "Childbrith Warriors" are based on Native American mythologies.  Mr. Mills gets to explore his piano's funky side with pieces such as "Peep Show" and "Graffiti Guerilla."  The Minstrels promise to perform all their previous hits such as "Jim Morrison's Skull" "A Brief History of the Blues" and of course "Santa's Funky Butt Blues".  There will be new pieces as well such as "Lincoln's Phantom Train" and "Dyslexics Untie!" a poem specially written to celebrate the music of Divom's CD Underneath.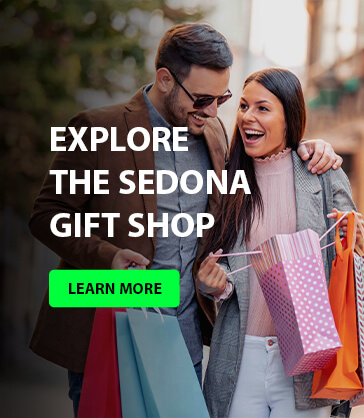 David Vincent Mills is a performer, composer, recording artist and producer who began composing songs on piano since the age of four. Raised and educated in Southern California, he played and taught extensively there before moving to Sedona about a decade ago.  In Sedona he has performed ubnder many different banners, including as a solo artist and with his bands DiVom and Three Square.  He is possibly best known for being the musical director and impresario of the spectacular Day of the Dead shows held at Tlaqapaque each year.
Gary Every is an award winning author with nine books to his credit.  He is host of the Pumphouse Poetry and Prose literary series as well as facilitator of the Sedona Writing salon which meets at the Sedona library the first and third Tuesday of every month.  He has won journalism awards for articles such as "Losing Geronimo's Language" and "The Apache Naichee Ceremony."  His science fiction has been published internationally and received many nominations such as last year's Theodore Sturgeon Short Story award for his tale "Mussolini's Catfish" or this year's Rhysling nomination for his pome "A Brief History of Human Evolution or How I Became a Bloodthirsty Frenzied Fornicating Upright Walking Naked Ape."
Join the Mighty Minstrels for an exciting evening of poetry and jazz, jazz and poetry Thursday, April 28th at Studio B in Cottonwood, part of the Old Town Center for the Arts complex.  Tickets are $10 at the dollar and the show starts at 7.  Hope to see you there.