One- Man Show by Michael Turner: "This and That"
August 16 – October 4
Clarkdale AZ (August 8, 2013) – Made In Clarkdale's (MIC) redesigned and newly coined, "Corner Gallery" opens its Fall season with a One-Man show by Michael Turner entitled, "THIS AND THAT". The show opens August 16, 2013 with a "Meet the Artist" reception from 5:00pm – 7:00pm featuring a raffle to win one of Michael's works of art and light refreshments. The show runs for 2 and a half months through October 4, 2013 with Gallery hours Wed-Fri 10a-4p and Sat & Sun 10a-1p, evening hours planned for Friday and Saturdays, to be announced. In addition to Michael's long family history in the Verde Valley and Arizona, this show celebrates his 10th year as a MIC artist!
"This and That" is an expression of joyful experimentation of this eclectic artist's belief that, "Art is light, movement and understanding my individual perspective; that in each of us there is a need for some form of art; our lives are made better through examination of our reactions to art; and even through mistakes we learn."
Having always been a dabbler of art, Michael's enjoyment of the artistic learning process includes the play with various materials and items which can produce spontaneous and mysterious results. The show represents his drawings, paintings, works in stained glass, soft glass art and handmade marbles and his unique work with holographic Mylar, of which, along with glass, he calls one of our 'wonder' materials. Being an avid collector, a find of a roll of Mylar started his inspiration with this interesting material rarely, if ever, used in art creations. The gift of his wife Crystal's belief in his artistic spirit and the time to be an artist has made his dreams and successes their reality.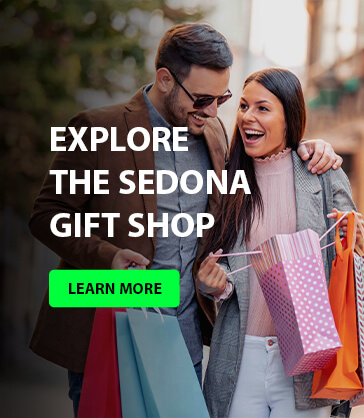 Michael uses various techniques, from a transfer process of simply pressing Mylar to an adhesive covered backing leaving an unexpected gift of design to allowing a basic idea to begin with the placement of shapes meant to dance in the presence of light, resulting in a visual experience for the viewer to put meaning to, from their own perspective. Michael has said that "its like an Easter egg hunt, I never knows what I'll get"… just the same, the viewer is often surprised how the art shifts their feelings and interpretation of the art from the first look to the next.
Michael's One-Man Show, "THIS AND THAT" will inspire viewers with the wonder of possibilities as one man shares his journey through the exploration of art forms and materials. He creates with gratitude to his loving wife Crystal, for the opportunity and belief in him, allowing time to focus on being an artist.
PLEASE JOIN MICHAEL TURNER AND MADE IN CLARKDALE TO CELEBRATE "THIS AND THAT" and Michael's 10th year with MIC and participate in the raffle to win one an awesome work of art!
The Corner Gallery is located at 921 Main Street and 10th Street in Historic Clarkdale and is run by committee of MIC artists. For more information about Michael Turner and his art, please see www.lelandcreations.com or www.MadeInClarkdale.org and for questions about the show please call the Corner Gallery at 928-301-9798 .