Sedona AZ (April 16, 2013) – For art collectors, watching a piece of sculpture evolve from clay to bronze is pure magic, but collectors might not realize that it's just as exciting for the artist. Rowe Fine Art Gallery will devote an entire evening to this magic with "Metal"morphosis: The Beauty of Bronze on Friday, May 3, from 5 to 8 p.m. The show features two new works from sculptor and gallery owner Ken Rowe. It is part of the Sedona Gallery Association's 1st Friday Gallery Tour.
Ken will unveil Wading for Mom and Words of Wisdom. Wading for Mom has been in the works since last July, and it features two bear cubs impatiently waiting for an unseen mama bear to return with dinner. "I saw this scene play out several times in Alaska," says Ken. "There would be a river too wild for the cubs to cross, so mom would make them wait on the shore. She would wade out to catch salmon, find a nice warm rock and lay down for a nap. All the while, the cubs would be fussing and whining like puppies. It just proves that even animal parents need naps every now and then."
Words of Wisdom is somewhat unique for Ken. Instead of a traditional sculpture, the piece is actually a pair of bookends featuring male and female great horned owls. Ken has not sculpted bookends for 15 years, so he says it was long overdue. In the piece, the larger owl, the female, appears to be calling out to the male. "And the male is astutely listening to his partner, as all good men should," says Ken, laughing.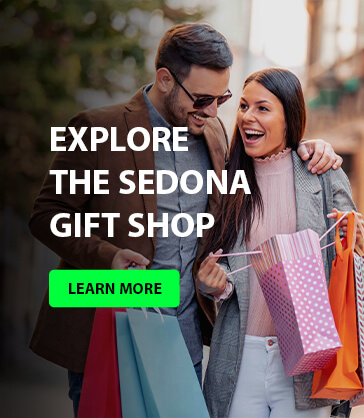 Ken will see the sculptures in bronze for the first time only days before the show. He says the evolution from clay to metal still excites him, even after almost 20 years. "It's an unveiling for me, too," he says. "I envision how something will look in bronze with the proper patina, but it's still a phenomenal transformation."
Rowe Fine Art Gallery represents traditional and contemporary southwestern sculptors, painters and jewelers. The gallery is located under the bell tower in Patio de las Campanas at Tlaquepaque Arts & Crafts Village (336 SR 179, Suite A-102 in Sedona). It is open seven days a week from 10 a.m. to 5 p.m. For more information, call 928-282-8877 or visit www.rowegallery.com