Mary D. Fisher Theatre is the home for the opera simulcast and encore events
Sedona AZ (December 2, 2016) – The Sedona International Film Festival is proud to present the next Met Live Opera presentation of Kaija Saariaho's "L'Amour de Loin" on Saturday, Dec. 10. There will be two shows that day at the Mary D. Fisher Theatre: 11 a.m. (live simulcast) and 4 p.m. (encore).
Plan to come early as Ed Ingraham will lead a pre-opera talk one hour before each production (10 a.m. for the morning show and 3 p.m. for the encore).
Finnish composer Kaija Saariaho's breakthrough opera was described by the New York Times as "transfixing…a lushly beautiful score." Commissioned by the Salzburg Festival, where it was first seen in 2000, it will now finally have its Metropolitan Opera premiere in a dazzling new production by Robert Lepage, featuring glimmering ribbons of LED lights that extend across the length of the stage and over the orchestra pit.
Eric Owens is the knight on a quest of love and Susanna Phillips is his lover on the other side of the sea. Conductor Susanna Mälkki makes her Met debut.
"L'Amour de Loin" takes place in Aquitaine, Tripoli and at sea in the 12th century.
Act I
Jaufré Rudel, Prince of Blaye, is tired of the life of pleasure led by the young people of his rank. He yearns for a different, distant love, but he is resigned to the idea that he will never find it. A chorus of his old companions reproaches him for the change and makes fun of him. He tells them that the woman of whom he sings doesn't exist. Then, a Pilgrim who has arrived from overseas asserts that there is such a woman, and that he has met her. Jaufré can no longer think of anything but her.
Act II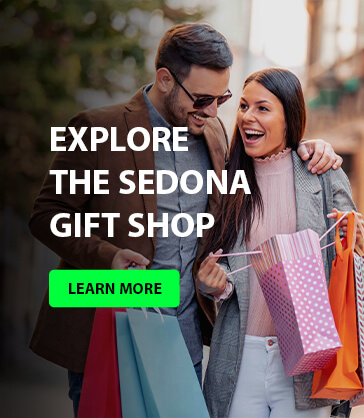 Returning to the East, the Pilgrim meets the Countess of Tripoli and admits to her that in the West, a prince-troubadour celebrates her in his songs, calling her his "love from afar." Offended at first, she later begins to dream of this strange and distant lover, but she also asks herself whether she merits such devotion.
Act III
Returning to Blaye, the Pilgrim meets Jaufré and admits to him that the lady now knows that he sings of her. At this, the troubadour resolves to visit her in person. Clémence, for her part, seems to prefer that their relationship remain distant. She doesn't want to live in anticipation, and she doesn't want to suffer.
Act IV
Having embarked across the sea, Jaufré is impatient to find his "love from afar," but at the same time he dreads their meeting. He regrets having set off on impulse, and his anguish is such that he falls ill and becomes more and more unwell the nearer he gets to Tripoli. He arrives there dying.
Act V
When the ship lands, the Pilgrim goes ahead to warn Clémence that Jaufré is there, but that he is on the point of death and is asking to see her. The troubadour arrives at the Tripolis citadel unconscious, carried on a stretcher. In the presence of the woman of whom he sang, he revives little by little. Thus the two "lovers from afar" meet, and with tragedy approaching they throw caution to the winds. They declare their passion, embrace, and promise to love each other… When Jaufré dies in her arms, Clémence rails against Heaven; then, believing herself to blame for the disaster which has just taken place, decides to enter a convent. In the last scene we see her at prayer, but her words are ambiguous, and we do not know exactly to whom she prays on her knees—her distant God, or her "love from afar."
The Met Live Opera's "L'Amour de Loin" will be shown at the Mary D. Fisher Theatre on Saturday, Dec. 10 at 11 a.m. (live simulcast) and 4 p.m. (encore). The pre-opera talks will take place one hour before each show. Tickets are $20 general admission, $18 for Film Festival members, and $15 for students. Tickets are available in advance at the Sedona International Film Festival office or by calling 928-282-1177. Both the theatre and film festival office are located at 2030 W. Hwy. 89A, in West Sedona. For more information, visit: www.SedonaFilmFestival.org.