Mary D. Fisher Theatre is home for the opera simulcast and encore events
Sedona AZ (January 5, 2016) – The Sedona International Film Festival is proud to present the next Met Live Opera presentation of Georges Bizet's "Les Pêcheurs de Perles (The Pearl Fishers)" on Saturday, Jan. 16. There will be two shows that day at the Mary D. Fisher Theatre: 11 a.m. (live simulcast) and 4 p.m. (encore). There will not be a pre-opera discussion at these performances.
Bizet's gorgeous opera of lust and longing set in the Far East — "Les Pêcheurs de Perles (The Pearl Fishers)" — returns to the Met stage for the first time in 100 years. Soprano Diana Damrau stars as Leïla, the beautiful Hindu priestess pursued by rival pearl divers competing for her hand. Her suitors are tenor Matthew Polenzani and baritone Mariusz Kwiecien, who sing the lilting duet "Au fond du temple saint," which opera fans know and adore. Director Penny Woolcock explores the timeless themes of pure love, betrayal, and vengeance in a production that vividly creates an undersea world on the stage of the Met. Conductor Gianandrea Noseda brings his romantic flair to the lush score from the composer of "Carmen".
Few operas can match the sheer lyric beauty of Bizet's youthful The Pearl Fishers (Les Pêcheurs de Perles). Critics at the time were not in favor of it but the audience was swept up in the ravishing score tinged with the allure of a mythical South Asian setting. The drama itself remains within the conventional standards of the day, with a love triangle complicated by the true friendship of the two men involved in it. Although not performed frequently, the opera successfully stands on its own when appreciated for its unique atmosphere, rather than compared to the composer's later masterpiece, Carmen, or held up to modern notions of dramatic plausibility.
Act I
A pearl-diving village in the Far East. As the villagers prepare for their dive, they sing of their fear of the sea. Zurga tells them they must choose a leader, and they unanimously swear loyalty to him. Nadir returns to the village after spending a year away. He and Zurga recall that their friendship was almost destroyed when they both fell in love with a Hindu priestess. Nadir swears he has kept the vow they both made to protect their friendship by staying away from her. Nourabad, the High Priest, brings a priestess to the village. She is to sing and pray all night to calm the demons of the deep and to ward off the spirits of the storm. Although she is veiled, Nadir immediately realizes she is Leïla, the priestess he still loves. Zurga, who does not recognize her, imposes an oath of obedience upon her on pain of death. Leïla is to remain veiled and pure. Her reward for keeping the divers safe from harm will be their finest pearl. Nadir, alone, reveals that he and Leïla have met illicitly and that he has followed her to the village. He listens as she begins her incantation and, unable to resist any longer, calls out to her. She breaks off, answering his love.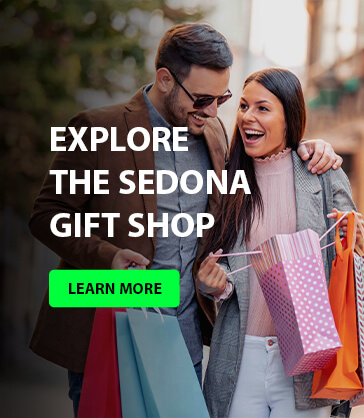 Act II
Nourabad tells Leïla that the divers have returned safely and she can now sleep until morning in the temple. He stresses the importance of her vow. As proof of her ability to keep her promise she tells him how, as a little girl, she once protected a fugitive. The man she saved gave her a necklace, which she wears to this day. In her sleep, Leïla dreams of Nadir, who is in fact making his way into the sacred enclosure. The couple is reunited. As a storm breaks out, they are discovered and denounced by Nourabad, who blames them for the tempest. Zurga protects his friend from the fury of the villagers, who demand his immediate death. Nourabad tears off Leïla's veil. Zurga finally recognizes Leïla and realizes that Nadir has betrayed their oath. He angrily demands death for the guilty couple.
Act III
The storm has died away but the village has suffered terrible damage from flooding. Zurga's anger has passed and he sadly reflects on Nadir's fate. Leïla intercedes for Nadir and Zurga relents, but his jealousy reawakens when he realizes how much Leïla loves his rival. He allows Nourabad to take her to be sacrificed together with Nadir. Before she leaves, she gives her special necklace to one of the young divers and asks him to give it to her mother. Zurga seizes the necklace with a cry. The pearl fishers prepare for the ritual deaths of Leïla and Nadir at dawn. Zurga stops them with the news that the village is on fire, and the villagers flee to try and save their children. Zurga releases Nadir and Leïla and explains that he set the village alight in order to rescue them. He reveals that he was the fugitive Leïla saved many years ago. The lovers gratefully make their escape and Zurga is left to face the consequences of his actions.
The Met Live Opera's "Les Pêcheurs de Perles (The Pearl Fishers)" will be shown at the Mary D. Fisher Theatre on Saturday, Jan. 16 at 11 a.m. (live simulcast) and 4 p.m. (encore).
Tickets are $20 general admission, $18 for Film Festival members, and $15 for students. Tickets are available in advance at the Sedona International Film Festival office or by calling 928-282-1177. Both the theatre and film festival office are located at 2030 W. Hwy. 89A, in West Sedona. For more information, visit: www.SedonaFilmFestival.org.