Mary D. Fisher Theatre is home for the opera simulcast and encore events
Sedona AZ (April 19, 2016) – The Sedona International Film Festival is proud to present the final Met Live Opera of the 2015-15 season: Richard Strauss' "Elektra" on Saturday, April 30. There will be two shows that day at the Mary D. Fisher Theatre: 10 a.m. (live simulcast) and 2 p.m. (encore). There will be a pre-opera talk one hour before each of these performances, presented by Ed Ingraham.
The genius director Patrice Chéreau didn't live to see his great "Elektra" production, previously presented in Aix and Milan, make it to the stage of the Met. But his overpowering vision lives on with soprano Nina Stemme — unmatched today in the heroic female roles of Strauss and Wagner — who portrays Elektra's primal quest for vengeance for the murder of her father, Agamemnon. Legendary mezzo-soprano Waltraud Meier is chilling as Elektra's fearsome mother, Klytämnestra. Soprano Adrianne Pieczonka and bass-baritone Eric Owens are Elektra's troubled siblings. Chéreau's musical collaborator Esa-Pekka Salonen conducts Strauss's mighty take on Greek myth.
Shortly after conquering the opera world with his scandalous masterpiece Salome, Richard Strauss turned to Hugo von Hofmannsthal's recent adaptation of Sophocles's "Electra" for his next project. The resulting opera is an intense and still-startling work that unites the commanding impact of Greek tragedy with the unsettling insights of early-20th-century Freudian psychology. The drama unfolds in a single act of rare vocal and orchestral power.
Mycenae, ancient Greece. In the courtyard of the royal palace, servant girls comment on the wild behavior of Elektra, the eldest daughter of the late king Agamemnon. After they have left, Elektra appears, dressed in rags. She is obsessed with thoughts of her father's murder at the hands of her mother, Klytämnestra, and her mother's lover, Aegisth. Calling on her father's spirit, she renews her vow of vengeance. Her tirade is interrupted by her younger sister, Chrysothemis, who urges Elektra to give up her obsession with revenge so they both can lead normal lives. Elektra mocks Chrysothemis, who runs off as noises from within the palace announce the approach of Klytämnestra.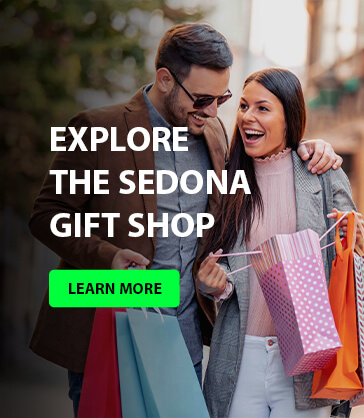 The queen staggers in. Drugs, loss of sleep, and fear of retribution for her husband's murder have made a wreck of her. Surprised that Elektra will talk to her, she appeals to her daughter's intelligence and demands to know what she needs to do to find peace of mind. A sacrifice has to be made, Elektra replies. When Klytämnestra fails to comprehend what her daughter is hinting at, Elektra screams at her that it is Klytämnestra herself who must die and that she and her banished brother Orest will kill her. Klytämnestra is horrified, but when her confidante runs in and whispers something, her mood changes abruptly. Laughing maniacally, she disappears into the palace.
Her behavior is explained when Chrysothemis reappears with news that Orest is dead. Stunned, Elektra at first refuses to believe her, then tells her sister that she must now help kill Klytämnestra and Aegisth. Chrysothemis runs off in terror. As Elektra frantically starts digging for the buried axe that killed Agamemnon, a stranger appears. She asks him what he wants and he calmly replies that he has been sent to bring news of Orest's death. But when Elektra reveals that she is Agamemnon's daughter, he tells her Orest lives. Suddenly servants appear, kissing his hands and feet. Frightened, Elektra asks who he is. The dogs in the courtyard know me, the stranger replies, but not my own sister? Crying his name, Elektra gives in to her unspeakable joy and declares she has lived only to avenge their father's murder. When Orest's guardian tells him the queen waits inside, the men enter the palace.
Elektra waits anxiously and when a scream is heard she knows Orest has killed their mother. Aegisth arrives, having heard the news of Orest's death, and Elektra lights his way into the palace with sarcastic courtesy. A moment later he reappears at a window, crying for help, before he is dragged inside and killed. While tumultuous confusion spreads through the palace and courtyard, Elektra, in a state of ecstasy, begins a triumphal dance. Chrysothemis returns but Elektra doesn't hear her and at the climax of the dance falls dead.
The Met Live Opera's "Elektra" will be shown at the Mary D. Fisher Theatre on Saturday, April 30 at 10 a.m. (live simulcast) and 2 p.m. (encore). The pre-opera talk will take place one hour before each show.
Tickets are $20 general admission, $18 for Film Festival members, and $15 for students. Tickets are available in advance at the Sedona International Film Festival office or by calling 928-282-1177. Both the theatre and film festival office are located at 2030 W. Hwy. 89A, in West Sedona. For more information, visit: www.SedonaFilmFestival.org.