Sedona AZ (April 8, 2015) – Sedona City Hall is currently featuring a beautiful watercolor exhibit of Southwest Native American ruins created by artist Lanie Widmar. The exhibit is currently on display in the Council Chambers through the end of June. Come meet and greet Lanie in the Council Chambers on Thursday, April 23, 2015 from 3 to 4 p.m. Widmar will discuss her work and be available for a question and answer period as well.
Lanie is an architect, who decided to focus her work on painting impressionistic watercolors. Widmar's paintings are a result of experiences in the field that inspire her sense of awe in the beauty of the Western and European landscape.  She is particularly drawn to ancient ruins, native villages, and monuments that mark a historic place in mankind's journey on earth. Her primary interest is in the inspiring western landscapes and Native American ruins of the Southwest.  She spends her time traveling Arizona to photograph, sketch and paint the area's historic monuments and pueblos in the plein air method of painting.  Her transparent watercolors are described as vibrant in color and interpretive in style with bold compositions. 
Widmar says, "My philosophy is to paint with passion, to reach within myself and communicate the essential qualities of the subject. Exciting, brilliant color, bold brushstrokes, clarity of light and simplified forms exemplify my work. Painting realistic abstracts brings a sense of excitement into my artistic life.  It guides me towards a sense of freedom in my landscapes and cityscapes.  Watercolor paint is an ideal medium for my inner artist, as it awakens a sense of adventure and spontaneity."
Widmar's art and architecture education include formal studies at The Florence Academy of Art, Florence, Italy, as well as studying Latin American Art at the Universidad de Mexico, Mexico City.  She garnered her Bachelor of Architecture degree with a minor in Fine Arts at the University of Hawaii, Manoa and completed her Masters of Business Administration at Pepperdine University, California.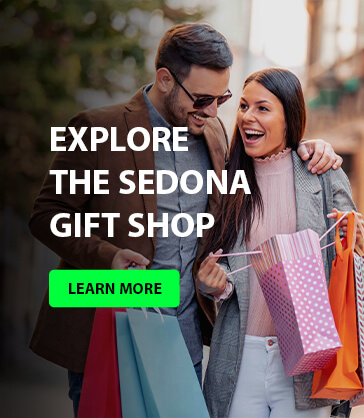 Originally from Laguna Beach, California, Widmar moved to Sedona in 2013. Widmar is a member of the Northern Arizona Watercolor Society, Arizona Plein Air Painters and an associate member of the Sedona Arts Center.  Her work is represented by Sedona Arts Center, Sedona, AZ and UGallery, San Francisco, CA.  She recently won first and second place in the "Watercolor Emerging/Mixed Media Artist" category, Sedona Arts Center – 35th Annual Members Juried Exhibition.
The public is welcome to view this wonderful exhibit during regular City Hall hours from 8 a.m. to 5 p.m. when the Council Chambers are not in use.  For more information, or to schedule an exclusive viewing, please contact Nancy Lattanzi, Arts & Culture Coordinator at 928-203-5078, or email NLattanzi@SedonaAZ.gov.