Mary Dove, Ellen Perantoni and Margaret Anderson
Sedona AZ (March 16, 2016) – The city of Sedona is pleased to announce an opportunity to meet with three local talented artists whose inspiring work is currently being displayed at Sedona City Hall. This event will take place Wednesday, March 30 from 4 to 6 p.m. Please join us for a chance to get to know the artists and celebrate their work.
Mary Dove has been a Sedona resident for over 14 years and compares her art to music. Most often her paintings are photography-based. She begins in the viewfinder to compose the subject's composition for a potential painting. Dove said, "The reference photo is the musical score; I am the lyricist giving the score its voice, emotion, energy, spirit, life and story." Her paintings range from landscapes and architecture to big game animals, pet portraits and still life. Dove responds to an experience or a particular location, allowing the subject matter to emotionally find her as the seed for a painting. She tells stories in pictures and she leaves a bit of herself in each piece she creates.
Dove earned both a Bachelor and Master of Art Education degree from Texas Tech University. Her background includes commercial art, technical illustration and teaching art in the high school classroom.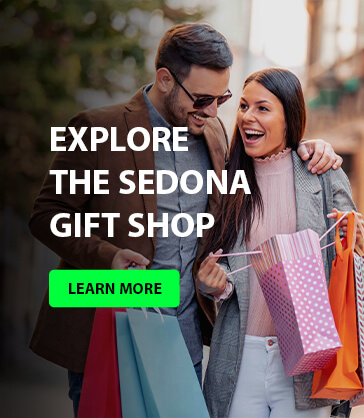 Ellen Perantoni celebrated the pristine aspect of nature for many years, and enlarged on her formal art training with the independent study of landscape painting traditions dating back to the 1800s. She began painting landscapes in the Hudson Valley of New York state, inspired by the regal panoramas of masters Albert Bierstadt and Frederick Church. Perantoni began studying oil painting with modern master Hong-Nian Zhang at the Woodstock School of Art and studied Hudson River School paintings and landscapes before relocating to Sedona. Her work has been acquired by Whistler House Museum of Art, former New York State Governor George Pataki, a descendant of Hudson River School master Frederick Church and other major collections. She is now under the spell of Sedona and the Grand Canyon. Perantoni paints both with loving attention to detail and depth imparted by unique glazing techniques which she developed. She began painting sunsets and night skies in the Hudson Valley and continues these dramatic treatments of the southwest in her Sedona work.
Margaret Anderson's exhibit "Abstractions" are brightly colored, abstract, contemporary wall hangings created by using acrylic paint on cloth, collage and hand stitching. Anderson's approach is one of intuitive spontaneity and meticulous craftsmanship.  Abstract colors and shapes inspired by a life-long love of nature inform her work. Anderson's nationally recognized award-winning work is included in private collections throughout the United States and has been widely exhibited and included in such prestigious juried shows as Quilt Visions, Oceanside, CA and Quilt National '07, Athens, OH where she received the "Juror's Choice" award. Other awards include the "Whistler Award" at Art Quilts at the Whistler, Lowell, MA, the "Juror's Choice" award at Quilts=Art=Quilts at the Schweinfurth Art Center, Auburn NY and the Best of Show for Fiber at It's Elemental '14 at the Coconino Center for the Arts in Flagstaff. She currently has work touring across the United States with Quilt National '15.
Sedona City Hall is located at 102 Roadrunner Drive. Mary Dove's paintings are on display in the Council Chambers. Oil paintings created by Ellen Perantoni can be seen in the Vultee Conference Room. Margaret Anderson's fabric work is being exhibited in the Community Development building within the Schnebly Conference Room. For more information, please contact Nancy Lattanzi, Arts and Culture Coordinator, at 203-5078 or email NLattanzi@SedonaAZ.gov.