Sedona AZ (May 3, 2017) – The city's sixth Mayor's Arts Awards will be held Thursday, June 29, 2017, from 6-8 p.m. at the Mary D. Fisher Theatre, located at 2030 W. Highway 89A in Sedona.  
The awards event recognizes four categories for exceptional contributions in the development and success of the arts in the Sedona community. The categories are Individual, Business or Organization, Education and Lifetime Achievement.
The 2017 honorees are:
Individual: Joe McNeill, author of the epic "Arizona's Little Hollywood." This informative and engaging tome captures volumes of stories and facts covering over 60 films shot in our area. O'Neill spent seven years documenting and preserving Sedona's film history, significantly contributing to our arts and culture.
Business/Organization: The Red Rock Arts Council for their unwavering dedication to public art in our community throughout the years. The council spearheaded Sculpture Walk and helped establish Sedona's essential Art in Public Places Ordinance to create funding from new business development for the arts, which we still benefit from today.
Education: Dennis Ott for his years of service as a leading arts educator in Sedona as ceramics department head at Sedona Art Center, teaching classes and workshops, initiating outreach and scholarship programs, volunteering and fundraising. Ott's strong commitment to the arts has inspired many students to explore their creativity.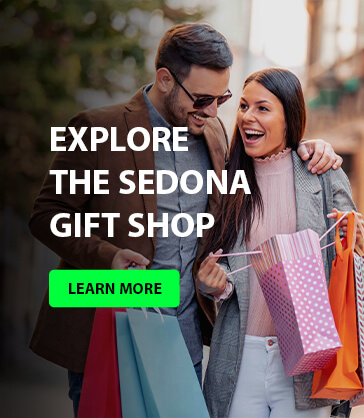 Lifetime Achievement: Peggy Lanning, founder and owner of Turquoise Tortoise Gallery, now celebrating 45 years, and Lanning Gallery, celebrating 30 years, both thriving businesses. Lanning created the Sedona Gallery Association and First Fridays in our community, among her many accomplishments.
The Mayor's Arts Awards evening will include a cash bar, hors d'oeuvres, music, photography and short films, culminating in the awards ceremony for this year's recipients. This celebration is free and sponsored by the city of Sedona, a city animated by the arts.
Tickets will be available at the office of the Mary Fisher Theatre beginning Monday, June 12; seating is limited so only two tickets per person will be allotted. Tickets must be picked up between the hours of 10 a.m. and 3 p.m., June 12-23. Tickets that are not picked up will be allocated to those on the waiting list.
Tickets may be reserved in advanced by sending (1) your name and (2) your telephone number by email to Arts and Culture Coordinator Nancy Lattanzi at NLattanzi@SedonaAZ.gov.