Sedona AZ (March 7, 2013) – The Sedona Community Foundation (SCF) announces that the first annual Arizona Gives Day taking place on March 20, 2013 has been proclaimed Sedona Arizona Gives Day by the City of Sedona.
Arizona Gives Day is a day for Arizonans to come together to make donations to as many nonprofits as possible in 24 hours. On March 20, 2013, from 12:00 am to 11:59 pm, supporters of Arizona nonprofits will go online, connect with causes they care about, and make tax-deductible donations. Supporters will search for participating nonprofits and simply click to donate. The donation stays local and helps our nonprofit community provide much needed services in the state of Arizona.
Local nonprofits that are participating in the first Arizona Gives Day include: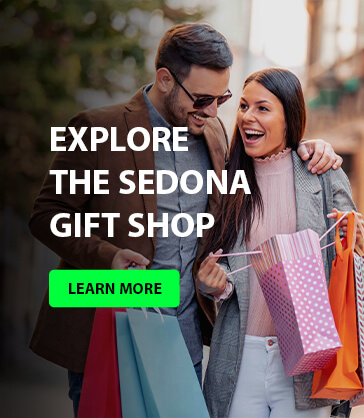 Benefactors of Red Rock State Park, Sedona
Camp Soaring Eagle Foundation, Sedona
Canyon Moon Theatre, Sedona
Chamber Music Sedona, Sedona
Gardens for Humanity, Sedona
Humane Society of Sedona, Sedona
New Earth Foundation, Sedona
Northern Arizona Institutions for Community Leadership, Sedona
Sedona Art Museum, Inc., Sedona
Sedona Arts Center, Sedona
Sedona Community Center, Sedona
Sedona Gay Pride, Sedona
Sedona Sunrise Center for Adults, Sedona
Sustainable Arizona, Sedona
Verde Valley Caregivers Coalition, Sedona
Verde Valley Restorative Justice Partnership, Sedona
Verde Valley Sanctuary, Sedona
World Peace Dance, Sedona
Sedona Public Library, Sedona
The Circle of Atonement, Sedona
Camp Verde Historical Society, Camp Verde
Rainbow Acres, Camp Verde
Verde Valley Archaeology Center, Camp Verde
Mingus Springs Charter School, Chino Valley
Connections Equine Therapy Program, Cornville
Rusty's Morningstar Ranch, Cornville
Adopt For Life Center For Animals aka Verde Valley Humane Society, Cottonwood
Boys & Girls Club of Northern Arizona Cottonwood
Golden Cobra Center of Fitness, Inc., Cottonwood
Old Town Mission, Cottonwood
Verde Valley CASA Children's Foundation, Cottonwood
Verde Valley Habitat for Humanity, Cottonwood
Verde Valley Land Preservation, Cottonwood
This event brings together all Arizona and local non-profits and provides an opportunity for our local community to witness the hard work that is taking place to help Sedona and the Verde Valley become an even better place to live, work and play.
The Sedona Community Foundation is a permanent philanthropic endowment for the enduring benefit of the community, securing, managing and allocating donors' gifts for charitable purposes in the Sedona area. The foundation's local advisory board is committed to meeting the charitable needs of the community and helping donors reach their philanthropic goals. It is an affiliate of the Arizona Community Foundation, which assists in the management of capital gifts, both living and testamentary. For more information about the Sedona Community Foundation, contact Foundation Manager Leslie Hunt at 928-282-2042 or lhunt@azfoundation.org.