Monday, March 9th – Sunday, March 15th
Sedona AZ (February 27, 2015) – The Sedona Art Museum is proud to present: "Max Ernst and Dorothea Tanning: When Surrealism Met The Red Rocks", a multi-art collaboration running March 9-15, 2015.  The Museum has organized a week of fun and educational events, in partnership with the Sedona Heritage Museum and the Sedona Arts Center, featuring two of Sedona's internationally famous Dada/Surrealist artists: Max Ernst and Dorothea Tanning. Art displays, workshops, poetry readings, dance performances and a new play will celebrate these remarkable artists.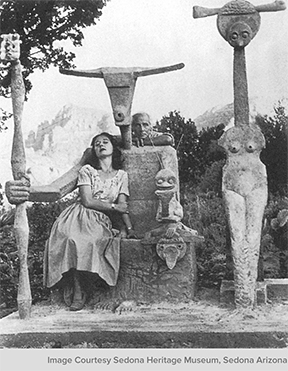 The opening reception is Monday, March 9 from 4:00-6:00 pm at the Sedona Heritage Museum featuring the art of Max Ernst, Dorothea Tanning, and Max's son, Jimmy Ernst. There will also be photographic and video displays of their life here in Sedona provided by Mark Rownd; readings of Dorothea Tanning's poetry and prose by Shondra Jepperson; Kate Pearl, Mary Heyborne, Clint Frakes, Gary Every, Clair Pearson, Christopher Fox Graham, and Elizabeth Oakes presenting new poems they have written about the art of Max and Dorothea; period music recorded by the Verde Valley Sinfonietta, Director Russell Fox; and "The Surrealist Influence", an exhibition by Sedona Arts Center artists, curated and installed by Sharon Manzke. Beverages and hors d'oeuvres. There is no cost for this event.
The rest of the week will feature a Surrealist art techniques workshop with Darleene Nelson; a Surrealist poetry techniques workshop with Clint Frakes; "Three Short Works" dance performance choreographed by Patricia Quillian, Sedona Danse; and "Loplop and the Queen – A Collage Play with Max and Dorothea" a Red Earth Theatre production, written by Kate Hawks and performed by Gerard Maguire, Nicole Garrison, Sarah Ann Lesslie, and Jason Steffen. Some of these events have costs and reservations associated with them, please see full event details at: www. SedonaArtMuseum.org/events/max-week-2015.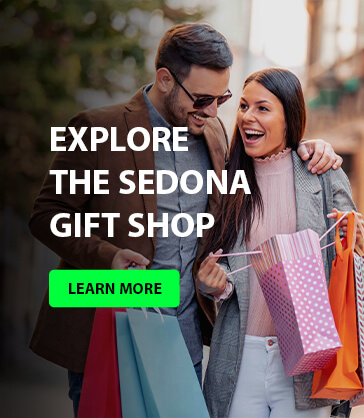 On Thursday, March 12th, at 4:00 and 7:00 pm, will be special showings of a film "Max Ernst" by Peter Shamoni at the Mary D. Fisher Theatre.  $12 general admission, $9 Film Festival Members.  www.sedonafilmfestival.org for ticket information.
Due to limited parking at the Sedona Heritage Museum, we are providing trolley service to the opening reception. The trolley runs from 3:30-4:00pm from the Uptown Municipal Lot to the museum, and then again from 6:00-6:30pm from the museum back to the Municipal Lot. Trolley service will be available for other events throughout the week.
For full details about this program, or for more information about the Sedona Art Museum, please visit: www.SedonaArtMuseum.org