Verde Valley AZ (July 15, 2014) – A community working together to reduce substance abuse defines MATFORCE.  The organization's leaders want to extend a sincere thank you to the many hundreds of supporters, partners and volunteers throughout the county who have helped achieve so much good for our community.
Sheila Polk, Yavapai County Attorney and MATFORCE Co-Chair, says, "No single person, no single agency can accomplish what a community working together can achieve.  By working together, we help create healthy environments, free from the devastating harms of drug abuse and addiction.  MATFORCE welcomes and thanks all the voices and all the people who have come to the table to help."
Polk highlighted MATFORCE's top ten accomplishments of the past year, which include:
1)       MATFORCE implemented the Yavapai County pilot test site for the Governor's Prescription Drug Abuse Reduction Initiative, including:
a)      Ten drop boxes were installed for the public to drop off unwanted and expired medications.
b)      Dump the Drugs events properly collected and disposed of a record 12,931 pounds of unwanted medications.
c)      MATFORCE promoted a "Sign up to Save Lives Campaign" increasing enrollment in the Prescription Drug Monitoring Program (PDMP) from 14% to 40%.
d)     On April 23, Governor Brewer signed Senate Bill 1124 allowing physicians and pharmacists to designate their assistants to have access to the PDMP.
e)      Area hospitals adopted policies to limit the opioids being dispensed from Emergency Departments.
f)       A prescription drug abuse educational program was successfully taught to over 6,000 students in Yavapai County.
g)      Law enforcement expanded investigation of prescription drug fraud and diversions.
h)      Thanks in part to MATFORCE's work around both prescription drug abuse and synthetic drugs, police calls to hospital Emergency Departments decreased by 25% between 2011 to 2013.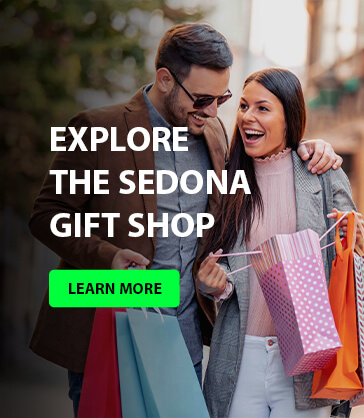 2)      MATFORCE  increased drug prevention programs in schools.  This past school year, over 8,000 students, in Yavapai County schools received substance abuse education through MATFORCE educators and volunteers.
3)      MATFORCE launched an initiative to address the increase in marijuana drug use by our youth called Marijuana Harmless? Think Again!
4)      MATFORCE provided parenting education to over 2,000 parents through classes, workshops, Drug Recognition Trainings, Victim Impact Panels and the MATFORCE Valuable Parent Program.
5)      The MATFORCE volunteer Speakers Bureau continues to go strong.  On an annual basis, over 200 presentations on the risks of substance abuse are presented to over 10,000 local participants.
6)      As federal funding for age-appropriate anti-substance abuse messaging has dried up, MATFORCE has stepped up to the plate, reaching over 100,000 youth and adults in Yavapai County through Teen Maze, Red Ribbon Week Activities, school assemblies, youth contests, posters, rack card displays, TV commercials, radio commercials, our 3 websites, our Facebook page, and now, MATFORCE even has a Twitter account.
7)      The MATFORCE Underage Drinking Task Force has successfully conducted Covert Underage Drinking Buys, Vendor Education, Victim Impact Panels and the Beer Run Theft Reward Program to reduce underage drinking.
8)      The MATFORCE Intervention Workgroup provided multiple trainings for professionals including:  Motivational Interviewing; Peer 2 Peer Recovery Coaching; and Trauma Informed Care, reaching over 200 professionals in our county.
9)      MATFORCE supported the Prescott Recovery Celebration and helped to implement the Recovery Celebration in Cottonwood.
And finally, MATFORCE's tenth major accomplishment is its statewide leadership in helping eliminate the scourge of synthetic drugs, such as bath salts and spice. In Yavapai County, MATFORCE helped make the sale of such drugs illegal.
Doug Bartosh, Cottonwood City Manager and MATFORCE Co-Chair, said, "Since MATFORCE was first founded in 2006, our prevention projects have helped saved hundreds of lives.  All the community members who help and support the MATFORCE projects can be proud of what they have done to improve the health and safety of our community.  On behalf of the MATFORCE Board of Directors, I cannot thank everyone enough for making Yavapai County a great place."
For more information on other MATFORCE prevention projects visit matforce.org.