Inspiring opportunities for kids at the Sedona YMCA dances!
Sedona AZ (November 15, 2013) – Community 5th/6th-grade kids are invited to a masquerade dance and karaoke night on Friday, November 22, 2013, 6:00 ­ 8:00 p.m.  Parents can drop off their kids at Y headquarters at Posse Grounds Park where they can laugh, dance, sing, mingle with their peers and listen to DJ Myss Mystery's inspiring mixes. All of this for the amazing low cost of five dollars per child!
Kids can enjoy pizza, ice cream and beverages that will be available for a minimal fee. Handmade masks will also be available for $3.  DJ Myss Mystery is creating a sensational reputation in the field of kids' dance parties and is going to be mixing tunes and running karaoke like no other.  Volunteer chaperones and the Arizona Rangers will work together to oversee that a safe, supportive and good time is had by all.
Margaret Rebello, an adult volunteer chaperone of the recent Sedona YMCA Halloween dance said "The children really enjoyed the music and each others' company, all in a very safe environment.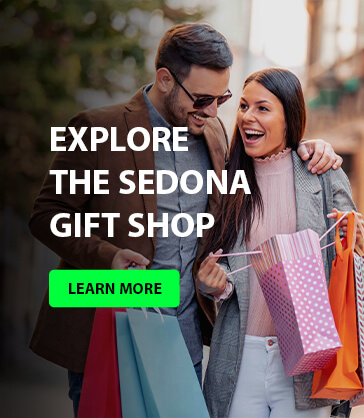 "The elementary school dances I attended in Phoenix made a big impact on my life," said Sedona YMCA director, Jim Allen. "Even though I was too shy to dance, I loved going and listening to my favorite songs as well as being exposed to new music." Mr. Allen added, "In those days, we had excellent, live rock bands and a light show that was designed as a UFO. The combination of music and lighting helped expand my imagination and sense of positivity. I see a lot of kids here at the Y having similar responses to good DJ's. The DJ's we contract with for the Y dances are inspiring, motivating, positive people who love music and love uplifting kids. My hope is to offer dance and karaoke parties more frequently throughout the year."    
Other great opportunities for kids over the next couple months include:
"Thankful, Fit, Fun" Fall Break Camp for ages 6-12: Nov. 25th – 27th, 9 a.m. ­ 6 p.m.: pick up/drop off anytime. Pre-registration is required.
New Adventures Club (ages 6-12), Monday through Friday, after school
7th-/ 8th- grade dance, December 20, 6:30 p.m. ­ 9:00 p.m
For more information about the Sedona YMCA and its programs and volunteer opportunities, call 928-282-1695; visit www.Sedonaymca.org; email Sedonaymca@vosymca.org or stop by at 525-B Posse Grounds Road in Posse Grounds Park. Office hours: 2:00 ­ 6 p.m., Monday through Friday. Please "like" our Facebook page (Sedona YMCA) for updates.