Sedona AZ (July 10, 2015) – Marketplace Café, in Sedona Village (The Village of Oak Creek,) continues its mission of giving to the community, and is recognized as a business that generously supports local Sedona artists and charities.  On Monday, July 20th, beginning at 6 pm, the public is invited to come, meet many of the "MPC artists", and see their amazing array of art on exhibit and for sale.  At this very special event there will be a series of three specially produced videos playing continuously, all of fantastic art and photographs, accompanied by soft music.  This will be the premiere showing of the videos.  They were thoughtfully created so MPC customers can talk with the artists, or simply enjoy conversations at their own tables while watching the videos in the background on a huge 7 ft. screen.  The charity selected to benefit from this event is Yavapai BBBS / Big Brothers/ Big Sisters.
Whenever local residents and a vast array of visitors come to dine at Marketplace for lunch or dinner, they are able to see the "MPC gallery" of more than a dozen Sedona professional artists, as well as the incredible wall murals designed and painted by owner Ken Rouse's son, Douglas Rouse.  As part of its basic community focused philosophy, Marketplace does not charge a commission for exhibiting and selling art; but when one of the artists' original paintings, photographs, glass works and other creative pieces sell, 15% of that sale goes to a local non-profit charity.
The 3 videos have been produced by William (Bill) Belvin, with coordination assistance on one of them by Jim Peterson.  Both are now featured artists at MPC. Other Sedona artists now exhibiting at Marketplace Café include:  Mary Dove, Sharron Porter, Clark Sheppard, Elaine Belvin, Donna Werner, Beverly Kievman Copen, Janise Witt, Mary Gravelle, Jack Durwachter, Mary Ratner, Ellen Perantoni , Elena Miras Garcia and Wendy Hansen.  The artists may have special pricing on their own art, or, have additional art materials available for this evening only.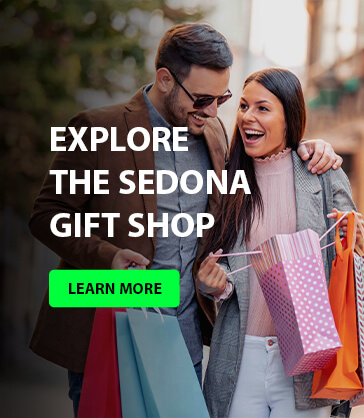 Food and drink service will be available from the venue's excellent and diverse menu.  Happy Hour is 5-6 pm with $1.00 off all alcoholic beverages and a very inexpensive Tapas Menu.  Marketplace Café is located in the Sedona Village Factory Outlet Mall in the Village of Oak Creek at 6645 South Highway 179, Suite C-7.  For more information visit www.mpcsedona.com or call 928-284-5478.  Reservations are strongly recommended.