The Sedona Yoga Festival Kicks Off a Month of Big Events Coming to The Collective Sedona in March
Sedona AZ (February 28, 2017) – The Collective Sedona is proud to be the presenting sponsor for this year's Sedona Yoga Festival March 9th through the 12th. This long weekend event brings thousands of yogis, seekers and like-minded souls eager to immerse themselves in the all-day classes, creative sessions, meditations and workshops offered by teachers from around the world, all sharing their deepest passion and purpose. The Sedona Yoga Festival will be setting up a vendor village, called the Heart Center Village, at the back of The Collective Sedona. This vibrant and bustling market is open to the public and will feature music, food, performances and yoga. The Heart Center Village will allow participants to lounge and meet with friends during the festival, and is the main avenue between the Collective Sedona and the Hilton properties. For a full list of classes and more information on all the exciting events including free kids yoga classes in the courtyard of The Collective Sedona and evening entertainment upstairs in Vista Hall, visit www.SedonaYogaFestival.com
That same weekend, The Collective Sedona will also be hosting their monthly Second Saturday Art Walk on March 11th from 5 – 8pm. "We're happy to have the Jerome Ukulele Orchestra led by Tommy Rocks Anderson perform at this event," said Anita Capps, Community Experience Manager for The Collective Sedona. The Second Saturday Art Walk event features artwork on display and for sale by local artists, live art demonstrations and live music. Individual shop owners will be open late that evening offering an assortment of refreshments and snacks along with special discounts.
On Thursday, March 9th, NAWBO, the National Association of Women Business Owners will have their monthly luncheon at Serenitie Burger Bar at The Collective Sedona. The luncheon runs from 11am to 1pm and will feature guest speaker Gerrie Sidwell discussing Micro Loans and Grants for Women Business Owners. This discussion will explore funding options for women-owned businesses. Those who are interested in attending can sign up on NAWBO's website or purchase their ticket at the door.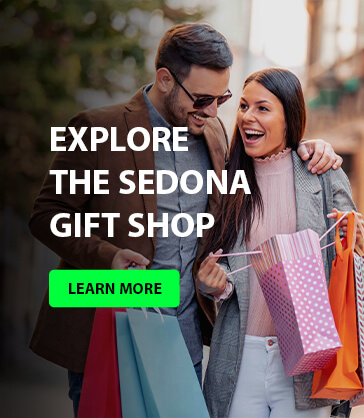 On Thursday, March 23rd, The Collective Sedona will host a Sedona Chamber mixer from 5:30 to 7:00 pm. The last Chamber mixer at The Collective was held in January of 2016 and the management is excited to showcase all of the changes and improvements that have occurred over the last year. There are expected to be 150 to 200 people in attendance touring the beautiful facilities including Vista Hall, the courtyard and the Culture Studios. Tickets can be purchased through the Chamber ahead of time or at the door, $10 for members and $15 for non-members.
The Collective Sedona offers guests a unique shopping experience with more than 30 shops, restaurants, art galleries, culture studios, a full-service spa and an event center. With an eclectic mix of shops, a convenient location, incredible views, celebration of arts and culture, promotion of health and wellness and a genuine investment in the community and it's residents, The Collective Sedona is a world-class destination in the most beautiful place on Earth.