Verde Valley News – Manzanita Outreach will expand its senior food home delivery program to deliver 500 food boxes per month over two years through an $80,000 donation from UnitedHealthcare Community Plan of Arizona. The donation will also support expanding the Phone Pals Program, an initiative which provides regular well-check calls for seniors to support their health and well-being.
The home delivery program will deliver locally sourced healthy and nutritious food to seniors experiencing transportation or mobility challenges with fixed incomes currently living in the Verde Valley. People with a fixed income especially struggle with cost-of-living increases, including the rising cost of groceries.
"Home delivery of food is a critical part of our goal to make our region food-secure," says Manzanita Outreach Senior Food Program Coordinator Kari Decker, "Seniors who struggle with mobility rely upon our home delivery of fresh foods for their sustenance."
Proper nutrition can improve health outcomes. When the body receives essential nutrients, it can become stronger, offering better protection against ailments, strengthening the immune system, and accelerating recovery time from illness.
"Access to healthy food and proper nutrition is key to helping seniors and aging adults live healthy and thriving lives," said Jean Kalbacher, CEO, UnitedHealthcare Community Plan of Arizona. "Collaborating with Manzanita Outreach to expand fresh and healthy food deliveries to Verde Valley seniors is critical to helping all people we serve – including residents in rural communities – live healthier lives."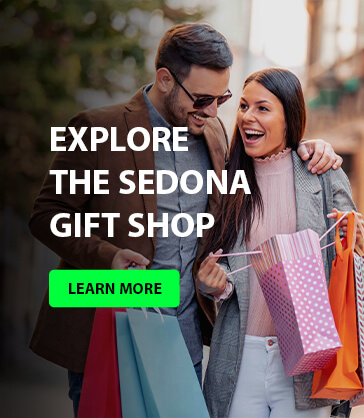 Verde Valley and Sedona have been popular destinations for retirees and those seeking a higher quality of life for several reasons, including the region's mild climate, natural beauty, recreational opportunities, and spiritual attractions. The average Verde Valley resident is aged just over 50, significantly older than the state average of 38.
"I have been receiving home deliveries from Manzanita for nearly two years. This has been very helpful," said Bethany, a resident of a local senior living facility in Cottonwood. "I just can't believe how much food costs now. I go to the store to buy just a few things and it's $100. It's very difficult. The deliveries of the fresh food are very helpful."
Seniors interested in joining the home delivery program may call Senior Food Program Coordinator Kari Decker at 928-300-0276.
About Manzanita Outreach
Manzanita Outreach is a basic-needs provider serving Yavapai County, Arizona. Beginning in 2017, the Manzanita Outreach mobile food distribution system has changed the landscape of food-assistance in the region. Their goal is for Yavapai County to be the first food-secure county in the United States. For more information, visit manzanitaoutreach.org.
About UnitedHealthcare
UnitedHealthcare is dedicated to helping people live healthier lives and making the health system work better for everyone by simplifying the health care experience, meeting consumer health and wellness needs, and sustaining trusted relationships with care providers. In the United States, UnitedHealthcare offers the full spectrum of health benefit programs for individuals, employers, and Medicare and Medicaid beneficiaries, and contracts directly with more than 1.6 million physicians and care professionals, and 8,000 hospitals and other care facilities nationwide. The company also provides health benefits and delivers care to people through owned and operated health care facilities in South America. UnitedHealthcare is one of the businesses of UnitedHealth Group (NYSE: UNH), a diversified health care company. For more information, visit UnitedHealthcare at www.uhc.com or follow UnitedHealthcare on LinkedIn.