By Anne Marie Mackler, Development Director
Sedona AZ (November 23, 2018) – Happy Black Friday! Chances are, you are relaxing with family and friends, enjoying leftovers after a strenuous hike, or maybe out shopping or putting your holiday list in order. However you spend this weekend, and the beginning of the holiday season, it is a perfect time to consider the many nonprofit organizations that make this community the wonderful place that it is, especially your library.
Sedona Public Library, like many nonprofit organizations, asks for your support at this time of year. And the Library will not ask without answering that ever-important question: "What's the return on investment?" Here at the Library, it's impressive. We promise.
The Library plays a key, and historic, role in this community's vitality and strength, and we are proud of that role. We are called the heart of the community because everyone is welcome to all that we offer. And we offer a lot. For free.
If you need computers and WiFi access, we have them at both facilities. In an effort to stay current, we just got mobile with the new Yavapai Library Network app so you can access your library account from your phone or other mobile device. We never stop improving and growing with you and working to make our services and resources meet your needs.
If you need help learning English, or want to refresh your French, we're the place. If you want to discuss a new book or join a local writers' salon, if you want to learn Microsoft Word or basic computer skills, if you want to view local quilts, geology, photos and other artwork, come on by.
We have librarians that can lead you where you need to go. To a new trail or an old friend. To a yoga class or a haircut. Whether you're checking your email, or looking for a job, we can get you to the right websites. Need a recipe, a topo map, or information on that new diet? Starting a challenging research project? We have answers to your questions, and if we don't have them right away, we will get them as soon as we can.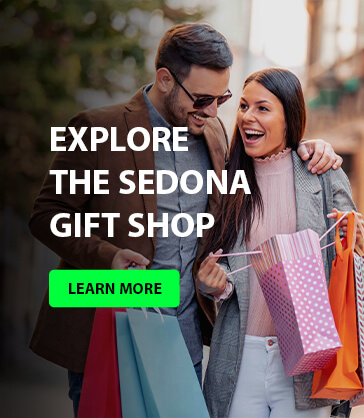 We are here to help you find what you need. The new movie by your favorite director? Done. A book from a faraway library? Done. A quiet hangout just for teens? Done. A sunny corner to read the Wall Street Journal? Done. Storytelling that will inspire your little ones to become readers themselves? In Spanish or English? Done!
Planning a trip? Worried about your cholesterol? Starting a new hobby? Need to print a resume? Concerned about what your kids will do on early release day? Or maybe you want to relax and work on the latest jigsaw puzzle? It's all here at Sedona Public Library. We even have photo ops for a fun holiday card: Consider a selfie with T-Rex, the Library's resident dinosaur!
For 60 years we've been offering the community what it needs and expects from its public library. We have a vast array of diverse programs, a robust collection, trained and helpful staff, a beautiful building, and some of the most accommodating and affordable room rentals in the area. When you make a gift to the Library, you invest in the entire community. The return on your investment? Excellent.
So this holiday season, enjoy the food, the festivities, the fun, and most importantly your family and friends, and please consider giving to the heart of your community, Sedona Public Library.
Your monthly gift will go a long way towards our fundraising goal of $60,000, in honor of our 60th anniversary. A monthly gift not right for you? Consider a one-time gift. Either way, our promise is to put your dollars to good use. You can count on us, we've been doing this for 60 years.
Giving is easy at sedonalibrary.org/donate. Thanks, and happy holidays!