Sedona AZ (February 14, 2014) – "How do you give people hope?" Bill Ebert asks in his quiet, serious voice. "That's the question that has come to engage me the most. Even if you can't change the larger social and political environment right away, how do you create a world of hope, with the possibility of education and job opportunities?" For more than a decade, Bill has found one answer in the Sedona Community Foundation.
Bill Ebert was born in New York to a father who was an international businessman and a mother who was deeply involved in community and church support. His parents spent years living in Europe, and he has always felt that he gained valuable perspective on other peoples' lives and cultures from his visits and travels overseas. After study at St. Lawrence College, Bill earned a further degree in industrial labor relations from the New School for Social Research in New York City. Ebert worked first for Mobil Oil and then, for 26 years, for Ciba-Geigy, a Swiss international business that focused on chemicals (now known as the pharmaceutical giant Novartis), where he oversaw the firm's labor relations throughout the United States. He left the company in the late nineties after 27 years; he and his wife Roseann bought land in Sedona, built their home, and moved here in 1999.
"I had this great memory of Sedona," Bill recalls, from an early visit to the area and sojourn at Enchantment Resort; and he kept coming back to "this best of all possible worlds." He and Roseann were struck with the friendliness of the town: "We would be driving along and someone would wave, and I thought he was waving to her, and she thought he was waving to me." But the Sedonan was just waving. The Eberts were also struck by both the vitality and the needs of the community, and they felt that it was time to give back. Although corporations commonly offered matching plans for charitable contributions, in general, he says, "When we were both working, we didn't have time to adequately consider the needs of others."
Once in Sedona, they wondered how to do it? Through a friend, Bill discovered the Sedona Community Foundation. He was immediately impressed that the Foundation was benefitting so many nonprofit organizations in the area, and doing so in a sophisticated way – through a rigorous grants review and follow-up process – at relatively low cost with a nearly all-volunteer force. He joined the board of directors and, two years later, began a term as chair. He helped to create the Community Advisory Group of the Foundation and now, after a decade with the Foundation, still serves as co-chair of the advisory group.
Bill and Roseann extend their caring well beyond Sedona: they regularly travel to the backcountry of Mexico where, working through local friends and contacts, they help to provide directly one-room houses, clothing and food to individuals and organizations. To an orphanage that has been run by two American women for a quarter-century, they will soon be personally delivering a washing machine. The overall environment of poverty may remain but, Bill notes, "you can see the changes in the kids."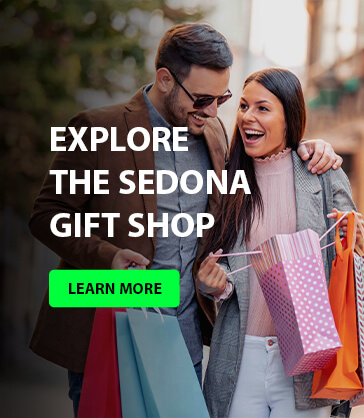 Similarly, when working through the Sedona Community Foundation, too, perhaps you may not be able to see all the eventual changes, but the Foundation is able to search out the needs of the community – environmental protection, health and safety, education, arts development, senior care, animal welfare, and more – and apply significant funding to them – operating, in Bill's words, "strictly through voluntary work by people who care about their community." "I love it here," Bill concludes. "We shut the door on our previous life. Sedona is home."
The Sedona Community Foundation's mission is to lead, serve and collaborate to mobilize enduring philanthropy for a better Sedona. Ensuring your charitable gifts are put to best possible use is among the most important aspects of this mission. If you want to make a difference in our community, achieve permanence with your gift, and appreciate our values of exceptional service, stewardship, collaboration, nimbleness, integrity, inclusion and innovation, please consider partnering with us. To learn more about establishing a private or family endowment or foundation or making an annual donation please call Leslie Hunt, Foundation Manager at (928)282-2042 or e-mail to LHunt@azfoundation.org.
Founded in 1993, the Sedona Community Foundation secures, manages and allocates donor gifts for charitable purposes in the Sedona area, working to improve the quality of life for all residents. Since its inception, the foundation has made more than $1 million in grants to local nonprofit organizations.
The Sedona Community Foundation currently manages 29 funds built on gifts of cash, stock, annuities, personal property, business interests and real estate. The foundation is a regional affiliate of the Arizona Community Foundation, one of the largest philanthropic organizations in Arizona. Affiliates enjoy centralized financial management, marketing and administrative resources, allowing local staff and volunteers to focus on community needs.