By Katie Hamilton
Sedona AZ (September 11, 2014) – Pieces of broken jewelry, an odd earring, the old neck chain from the back of a drawer; that bling no longer worn can have a new life spreading kindness around the world. For the past three years, its been one of Sedona's best-kept secrets.
It began when some women in Sedona read about "Ben's Bells." Created by the mother who lost her son, Ben, she began fashioning bells and hanging them where people could find them. At first it was a therapy for her loss and then became a tribute to inspire intentional acts of kindness. From that inspiration, Sedona's kindness charms were born.
Each Sedona kindness charm is a unique piece made of small chain and jewelry pieces. Common to every charm is a tag that reads "Take me home and spread kindness." The charms first appeared just around Sedona; along a trail, on a park bench, hanging on a bush or perhaps at an event. But these women from Sedona also began to take them along on their travels. Sedona's kindness charms have now been discovered in every state of the US and on every continent except the Antarctic.
In the beginning, the women used their own broken and unused jewelry, solicited friends to donate theirs, hit garage sales and thrift stores for cheap buys and pooled their money to buy the tags that go on each charm. They have no affiliation with any formal group so getting the "parts" to make the charms is a continuing challenge.
From Machu Picchu in Peru to Ireland, from Australia to Botswana, over 2,000 Sedona charms have spread their kindness message in special ways. Responses from those who discover a charm can be found at: www.kindnesscharms.blogspot.com. Some messages reveal the thrill of discovery here in Sedona:
"Hello Women of Sedona! I found your kindness charm on Friday, June 27th, on the way up to Devil's Bridge. I read the charm and wasn't sure whether I was supposed to take it or not, and decided to go forward. After about 100ft, I turned around and grabbed it knowing it was meant for me! I gave it to my 8 year old daughter, and she loved it (almost felt it was magical)! She's even thinking of leaving it on our trip to Wisconsin for someone to find. Never hurts to spread the kindness Thanks for making my day of hiking even brighter!" — Monica (Chicago, IL)
Others who write the group's web site reveal a more profound difference that finding a kindness charm can make: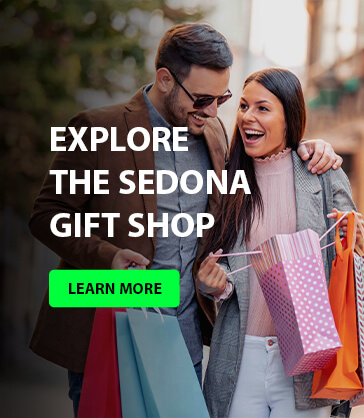 "We found a kindness charm in the week following the death of our grandson. Reading the story of Ben's bells and the women of Sedona and their kindness charms touched us. In memory of our grandson, we will create some charms and hope they, too, find someone who will help spread kindness."
Sedona's "charming" women have now inspired others around the country to create new charming groups as well. A recent one began in Sandy Hook, Connecticut, the site of the terrible school shooting tragedy.
Sedona's kindness project is your opportunity to give your old, broken, unused or mismatched jewelry a new and inspiring life. Or, perhaps donating the jewelry of a deceased loved one will let it live on to enrich someones life and bring a smile to their day.
There is always a need for the pieces to make charms and a "charming" lady will be glad to pick up your donation in the Sedona area. Please call Laurie Dawe at 928-282-5935, or Katie Hamilton at 928.203.4854.
Donations can also be dropped off in Sedona at Hummingbird House, 100 Brewer Road, or at Goldenstein Gallery, 70 Dry Creek Rd. .
"Life is short and we do not have too much time to gladden the hearts of those who travel the way with us. So let us be swift to love and make haste to be kind." — Rev. Steve Kelsey