Sedona AZ (September 10, 2015) – Jo Berry is the epitome of triumph over adversity and challenge. When an IRA bomb, planted in the Grand Hotel in the seaside resort of Brighton, UK in October 1984, killed her father Sir Anthony Berry, she had a choice to make. She could choose to harbor hatred and anger-craving revenge or seek understanding and, therefore, bring peace back into her life. As part of her quest to come to terms with the bombing and, in her own words, "to bring something positive out of it," she chose peace.
Her extraordinary journey has led to her to become an established ambassador for peace and reconciliation worldwide. She now often appears on stage alongside Patrick Magee, the very man who planted the bomb that killed her father and tore her life apart. Jo and Patrick first met in 2000, and they now work together sharing their story on their quest to inspire others to seek peace and reconciliation working towards putting an end to conflict and violence.
In this workshop, Jo will share her extraordinary story. The impact of her story invariably touches the hearts of people in a uniquely powerful way. Audiences often leave feeling inspired by her compassion, enriched by her experiences and empowered to work towards transforming the conflicts in their own lives. 
Making Peace With the Enemy with Jo Berry
Sunday, September 27th, 2015
7:00pm to 9:00pm
$20.00 Love Offering
Unity of Sedona, 65 Deer Trail Drive, Sedona, AZ 86336
Jo Berry—Conflict Transformation Expert
Jo Berry's life was completely changed when an IRA bomb killed her father in 1984. When she heard the news of what had happened, in that moment she had a choice to make. She could choose to harbor hatred and anger or seek understanding and so bring peace back into her life. In Jo Berry's mind, she had no other choice but to choose peace.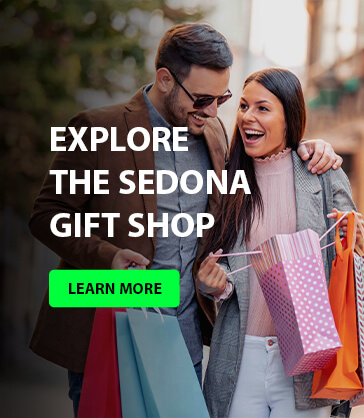 Jo is frequently invited to speak at international conferences and seminars in the world of humanitarian aid, conflict resolution, and human rights. She has spoken at the UN as well as many universities and schools. She has shared her story with people in Rwanda, Lebanon, Israel, Palestine, Australia, Norway, and Northern Ireland. Most recently she has added her insights to the vital work in countering violent extremism.
Her work often involves facilitating workshops in many parts of the world, working with victims of genocide, war and terrorism as well as working alongside others whose own legacy of conflict has been transformed into one of peaceful acceptance and compassion.
Jo Berry's life is proof of the power of the human spirit in overcoming tragedy and a demonstration of responding to violence with non-violence. The beginning of Jo Berry and Patrick Magee's relationship was featured in a BBC program, Everyman – Facing the Enemy. They are also featured in the award-winning documentary Beyond Right and Wrong: Stories of Justice and Forgiveness.
Jo has founded a charity called Building Bridges for Peace (buildingbridgesforpeace.org) and presented at TEDx Exeter–a talk entitled "Disarming with Empathy."