Sedona AZ (April 27, 2018) – Whether you like Zeppelin, Classic Rock, Motown, or Americana and Pop, you won't be disappointed at Sound Bites Grill line up this week. The entertainment restaurant offers live music every night and this week's menu has some great variety.
Wednesday May 2nd the week starts off with Eric Miller who specializes in Latin Jazz Guitar. Eric has traveled all over the world and studied with the best. He writes amazing music and lyrics.
[soliloquy id="43736"]
Thursday May 3 at 7pm, Zepparella the all-female Zeppelin tribute show rocks the house. This four piece band tours nationally and shows you how to honor a band deemed sacred. The show is about 90 minutes. Tickets start at $20. Band members are Clementine (drums), guitarist Gretchen Menn, Holly West and Anna Kristina who is a soulful, fiery, and rocking vocalist.
The weekend begins with the Robin Miller Trio on Friday May 4th from 7-10 p.m. Robin who has his own Pandora station is a Sedona icon. He is very talented on keyboards but this evening he rocks the guitar. Robin will be playing with Troy Perkins on bass and Eddie Barattini on drums.
The band plays classic rock from the 70's and 80's, music you will want to dance to. There is a $10 cover to sit in the show room where the band performs and the table is yours for the night.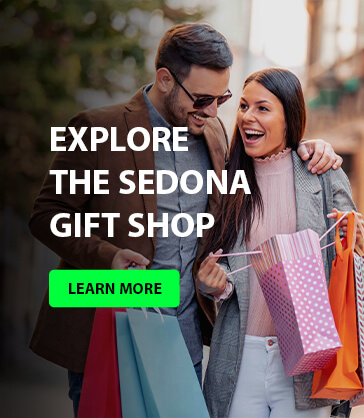 Get down on Saturday May 5th with some R & B and Motown with "Diversity". The band starts with a husband and wife team from Detroit, Tim & Renee Claybon. The two are joined by band members, Les Paul Roque on piano, Troy Perkins on bass and Jamal Baker on drums. They have created a vibe of hip, pop, Motown, rock & dance. There is a $10 Cover Show time is 7pm
End the weekend Sunday May 6th from 6-9pm with touring artist Mathew Szlachetka (pronounced SLA-HET-KA).  Rolling Stone hailed Szlachetka as one of the "10 New Artists You Need to Know", describing his forthcoming album as "a soundtrack for both the highway and the heartland… a collection of road-dog roots-rockers and Americana ballads inspired by the people (and places) he's left behind in the rear view mirror." There is no cover to see Mathew.
Matthew is a prolific songwriter who relishes the creative interplay of collaborative writing and the serendipitous connections that materialize on the road. In the last year alone, he has collaborated with Kevin Savigar (Rod Stewart, Kelsea Ballerini), Adam Wright (Alan Jackson, Lee Ann Womack), Mando Saenz (Miranda Lambert, Lee Ann Womack, Eli Young Band, Whiskey Myers, Kim Richey, Wade Bowen), Jeff Silbar (Wind Beneath My Wings), Wyatt Durrette (Zac Brown Band), Scott Underwood (TRAIN), Jamie Kent, Jamie Wyatt, Austin Hanks (Billy Gibbons, ZZ Top), Katelyn Clampett, Matt Brown, Andrew Leahey and Paul Freeman. Roy Parnell, Cracker, Camper Van Beethoven, Matthew Sweet, Greg Laswell, Johnette Napolitano, Hanson, Fishbone, The English Beat, Madi Diaz, The California Honeydrops.
Sound Bites Grill is located at Hyatt Pinon Pointe Shops in uptown Sedona. The venue is open for lunch and dinner daily at 11:30 a.m. until 9 p.m. and till 10 p.m. Fri. and Sat. nights. For information, tickets or reservations call 928-282-2713 or visit SoundBitesGrill.com If sitting in the show room there may be a cover or ticket fee on select nights. If sitting in the main dining or patio area there is no charge to enjoy the restaurant.