Sedona AZ (January 18, 2018) Flamenco and classical guitarist Esteban has been performing in Sedona for over 20 years. As an artist in residence at Sound Bites Grill he performs there once or twice per month. Playing with his daughter Teresa Joy (violinist), pianist Raul Yanez and drummer Joe Morris…the band kicks off their 2018 season with the first concert Jan 27th at 7pm.
You will sit as close as 4 feet from Esteban in the celebrity show room at Sound Bites Grill. The venue is extremely intimate with every table a good seat for the performance and is a must see fan favorite. Dinner and drinks make the concert a night on the town.
Esteban originally from Pittsburgh has quite a good musical journey. You will hear the songs and stories of his career that continues to grow. Esteban is always writing new music and has produced an extensive cd collection with over 8 number one Billboard hits!
On January 27th the doors open at 5:30pm and the show starts at 7pm. After the concert there is a meet and greet with Esteban and Teresa Joy as he sells and signs not only CDs but also guitars.
As quoted by Andres Segovia… "Who loves the guitar and the guitar loves him…an Artist" Now that is profound because when you see him play you will see the talent flowing from his heart as you watch his fingers fly on the strings.
As mentioned above… Esteban has topped the Billboard charts many times with his numerous albums, videos and DVD's, and has had first-time music history successes never before accomplished by any guitarist. He has been on the front page of the Wall Street Journal for his famous appearances and record-setting album sales on Home Shopping Network.
Esteban created a musical instrument division for affordable, quality guitars, and one of his big dreams has come true: hundreds of thousands of children and adults who never played before are now playing music.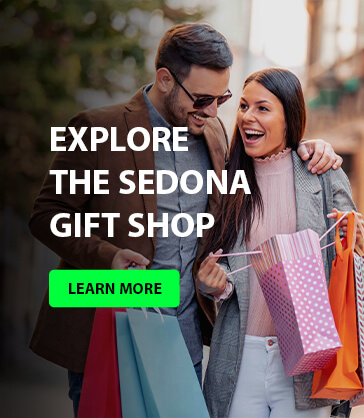 This concert will leave you with memorable moments of the heart, the reviews are sensational and the experiences exceptional. Teresa Joy, his daughter finds herself at home on the stage, learning new things about herself every time she plays. Connecting with the music and audience is the highest reward to her. Connecting as well with her father, Esteban, she feels truly blessed they are on this incredible musical journey together.
You will enjoy her playing with her love of dance and improvisation, Teresa Joy is a true gypsy at heart and her performances exude Passion and Joy. She is best known as a Gypsy Spinning Violinist. In the show you will see why.
Tickets are required for the concert. You may purchase a dinner package VIP ticket to guarantee a seat in the front two rows. This event is social seating so you will sit with other guests and leave with new friends.
For more information visit SoundBitesGrill.com or call 928-282-2713. Sound Bites Grill is located at the Hyatt Pinon Pointe Shops in the center of Sedona. They are open daily for lunch and dinner at 11:30 am until 9pm and Friday and Saturday until 10pm. In addition to the Celebrity Show Room they have a main dining room and patio seating with red rock views.
What: Esteban Sedona Dinner Concert
When: Jan. 27th at 7 PM
Where: Sound Bites Grill, 101 N Hwy 89a Sedona AZ, 86336 at Hyatt Pinon Pointe Shops Uptown Sedona. Cross Street Hwy 179
How Much: Tickets start at $59
More Info: 928-282-2713 • www.soundbitesgrill.com