Phoenix AZ (April 24, 2020) – In responding to the COVID-19 pandemic, grantmaking organizations across Arizona have begun distributing grants from special funding sources totaling more than $33 million for nonprofit agencies to address financial challenges resulting from cancelations and postponements of fund-raising events, programs and cultural offerings.
An Alliance of Arizona Nonprofits survey of 501(c)3 agencies throughout the state projected the financial impact of those cancelations and postponements to be more than $40 million.
More than $5 million already has been distributed. An additional $6.1 million was raised by and for individual nonprofits through the recent Arizona Gives Day 24-online fundraising event organized by the Alliance of Arizona Nonprofits and Arizona Grantmakers Forum and presented by FirstBank.
"The collaborations and collective response from the grantmaking community has resulted in some of the highest fund-raising efforts this state has ever seen," said Arizona Community Foundation President and Chief Executive Officer Steve Seleznow.  "These organizations have quickly and aggressively established critically important resources for nonprofits doing incredibly good work under unimaginable circumstances in communities of every size in every part of the state."
"The effort clearly shows that working together is far better than going it alone," he added.
Community-based relief funds include:
ACF COVID-19 Funds – $7 million
ACF Artist Relief Fund – $250,000
Arizona Gives Day (Alliance of Arizona Nonprofits, Arizona Grantmakers Forum) – $6.1 million
Arizona Together (Arizona Governor Doug Ducey)  – $6.5 million
City of Phoenix, Phoenix IDA – $2 million
Community Foundation for Southern Arizona – $2.1 million
Jewish Community Pandemic Relief Fund (Jewish Community Foundation of Southern Arizona – $300,000
Local First Arizona – $625,000
United Way of Tucson and Southern Arizona – $243,000
Valley of the Sun United Way – $2.25 million
Virginia G. Piper Foundation – $6.3 million
The Hopi Foundation has established a $1 million goal for its COVID-19 fundraising campaign and ACF has provided $500,000 for individual COVID-19 funds at each of its six regional affiliates.
"Arizona Grantmakers Forum members responded swiftly and decisively to the threats facing our nonprofits and the people they serve, and they mobilized to meet the challenges of the pandemic head on," said Arizona Grantmakers Forum President and Chief Executive Officer Laurie Liles.  "Across the state, philanthropic organizations have created or contributed to community-based relief funds and are working directly with their nonprofit partners to address the health and economic impact on those most affected by this crisis."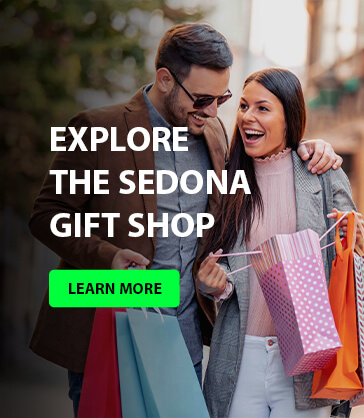 "There's been a tremendous outpouring of support for Arizona nonprofits and the families and individuals they serve during this unprecedented time. Donors across our communities, from major corporations to foundations to individuals, are quickly and generously providing much-needed support for those in most desperate need," said Carla Vargas Jasa, President and CEO of Valley of the Sun United Way.  "This support is especially vital as nonprofits face growing demand for their services, while also feeling the impact of reduced funding due to the cancellation of events and other philanthropic activities because of this pandemic."
Alliance of Arizona Nonprofits Chief Executive Officer Kristen Merrifield praised the response, not just of the grantmaking community, but of individuals who came through with unexpected donations during Arizona Gives Day and continue to show their support for struggling nonprofits.
"We're in uncharted territory on so many levels, but I am deeply encouraged and humbled by how quickly, generously and consistently the community has stepped up," she said.
Local First Founder and Executive Director Kimber Lanning said that the Local First Foundation goal is " to provide micro-grants for critical operating capital to keep our smallest most vulnerable entrepreneurs and nonprofits afloat during this crisis – especially those with no other income who have children at home. We have already distributed half of our fund but continue to fundraise ongoing.'
To give to the Arizona Community Foundation, visit azfoundation.org/COVID19; to give to Valley of the Sun United Way, visit vsuw.org/covid19fund; to donate through the Arizona Gives Day website, which is active all year, visit azgives.org.  
For more information about Arizona Community Foundation, visit www.azfoundation.org.  For information about Arizona Grantmakers Forum, visit www.arizonagrantmakersforum.org.  
For information about Valley of the Sun United Way visit www.vsuw.org. For information about the Alliance of Arizona Nonprofits, visit www.arizonanonprofit.org.