Sedona AZ (February 25, 2014) – The Sedona Police Department is proud to announce that Lucas Wilcoxson has been promoted to Police Lieutenant effective February 23, 2014. Lieutenant Wilcoxson began his career with the Sedona Police Department in 1997 as a police officer. During his tenure as an officer he was assigned to the Prescott Area Narcotic Task Force as an investigator and was later promoted to Detective in 2004. In 2007, he received a promotion to Police Sergeant where he supervised patrol squads and later was assigned as the Detective Sergeant. In 2010, he returned to the Narcotic Task Force where he supervised narcotic detectives assigned to the Verde Valley area. He came back to sergeant assignments at the police department in 2012 and for over the last year has been responsible for numerous support functions which included training management, investigations, media relations, personnel recruiting and hiring, and the training of new police officers.
Lieutenant Wilcoxson has also been very active with youth programs. He started the Sedona Police Explorer Program in 2000, was the lead advisor for eight years and is currently revitalizing the program. For the past two years he has been involved with the Civil Air Patrol where he serves as a 1st Lieutenant in the Cadet Program.
As a native Arizonan, he grew up in Sedona where he attended Sedona Brewer Elementary School and Flagstaff High School as Sedona Red Rock High School had yet to be established. After moving to Phoenix during his high school senior year, he graduated from Paradise High School and joined the United States Navy. During his service with the Navy he was stationed in Yokosuka, Japan and earned the National Defense Service Medal, a Sea Service Deployment Ribbon, and the Southwest Asian Medal with bronze star. He left the Navy after his two years of service as an Aircraft Elevator Operator Supervisor.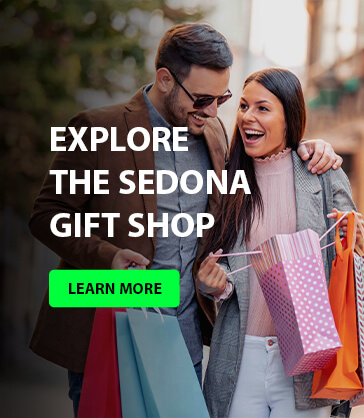 Lieutenant Wilcoxson has been married to his wife Shelly for 18 years and they have a 14 year old son and a 10 year old daughter.
The Sedona Police Department and the community are extremely fortunate to have a well experienced and dedicated individual such as Lieutenant Wilcoxson serving in an important leadership position. The entire department is looking forward to his contributions in this new role. Lieutenant Wilcoxson will be leading the department's patrol function which includes uniform patrol operations, traffic safety and enforcement, parking control and special events coordination, as well as other field related activities.