Sedona Film Festival presents award-winning new independent films and a festival encore 
Sedona AZ (May 16, 2013) – The Sedona International Film Festival is proud to present the Northern Arizona premieres of "Love, Marilyn" and "3 Geezers" showing May 21-24 at the Mary D. Fisher Theatre. The theatre will also host a Festival Encore on Monday, May 20 with the one-night-only return of "Fanie Fourie's Labola", which won an award at the recent film festival.
FANIE FOURIE'S LABOLA
"Fanie Fourie's Labola" — which won the Audience Choice Award for Best Comedy at the recent Sedona Film Festival — returns by popular demand for one night only on Monday, May 20. There will be two shows at 4 and 7 p.m. This film is part of the "Festival Encore" series.
"Fanie Fourie's Labola" is a South African romantic comedy about an Afrikaans guy and a Zulu girl who fall in love and have to navigate their way through the complicated process of lobola – the traditional Zulu bride price. Filled with humorous but hard-hitting social commentary, the film is a contemporary fairytale about love and tradition in a rapidly evolving society.
The story begins with Fanie — a young Afrikaner who designs custom cars that resemble African animals. Fanie still lives with his mother in a home where time seems to have stood still. On a dare, he asks Dinky Magubane — a beautiful Zulu woman and aspiring entrepreneur — to come with him to his brother's wedding. She agrees on the condition that Fanie pretends to be her boyfriend so that she can stop her deeply traditional father from pressurizing her into marriage.
Things go awry when Dinky and Fanie start to fall in love. What began as a hoax to annoy their families becomes a meaningful relationship. The two find themselves bound by their shared sense of humor and a desire to create a life that is different from what their parents expect of them. As they confront cultural differences, family politics, a malicious ex-boyfriend and lobola their relationship breaks down. But try as they might to stay apart, both have been changed by their feelings for each other. Is love enough for Fanie Fourie and Dinky Magubane?
LOVE, MARILYN
Marilyn Monroe invented her public persona at the expense of concealing a private side known only to her close confidants. Fifty years after her death, her creation still blazes brightly in our cultural imagination, while the creator continues to lurk in the shadows. Drawing on never-before-seen personal papers, diaries and letters, Liz Garbus works with acclaimed actresses to evoke the multiple aspects of the real Marilyn — passion, ambition, soul-searching, power and fear — in an absorbing and astonishing portrait. These documents, brought to life in this film by some of our contemporary icons and stars, give us a new and revelatory understanding of Monroe, revealing her carefully guarded inner life.
Marilyn Monroe was an actress who at the height of her fame abandoned Hollywood to study acting with Lee Strasberg—in a room of resentful unknowns, because she wanted to be taken seriously. In Marilyn Monroe, the magic of a once-in-a-generation talent, and the reality of so many women caught between strength and insecurity, love and career, are amazingly united. Relieved of the task of "playing" Marilyn Monroe, the actresses in "Love, Marilyn" interpret her words for us, their own experiences deepening our understanding of Monroe's own.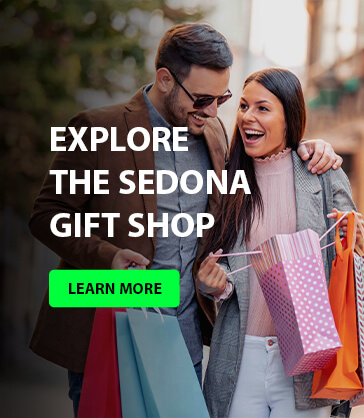 "Love, Marilyn" features Elizabeth Banks, Ellen Burstyn, Glenn Close, Viola Davis, Jennifer Ehle, Lindsay Lohan, Lili Taylor, Uma Thurman, Marisa Tomei, Evan Rachel Wood. Rounding out this portrait, Adrien Brody, Hope Davis, Ben Foster, Paul Giamatti, Janet McTeer, Oliver Platt and David Strathairn bring to life the writings of Billy Wilder, Natasha Lytess, Truman Capote, Gloria Steinem and Norman Mailer, completing the image of this very flesh-and-blood young woman in thrall to ambition, imagination, demons, and fear who, over time, came to embrace life, friendship, and the possibility of her future.
"Love, Marilyn" will be shown at the Mary D. Fisher Theatre May 21-24. Showtimes will be 4 and 7p.m. on Tuesday; 7 p.m. on Wednesday and Thursday; and 4 p.m. on Friday.
3 GEEZERS!
Enjoy the new comedy "3 Geezers!" in Sedona the same day it premieres in Los Angeles and New York! The film opens on May 22, and Sedona is in on the premiere event, including a Skyped Q&A with the filmmakers!
Follow actor J Kimball (J.K. Simmons) as he researches what it's like to be old for a role in an upcoming movie. When he meets the residents at The Coconuts Convalescent Home, he quickly discovers that his perceptions of the elderly may be off from reality. After being on the wrong end of some pranks, J enlists the help of his Hollywood friends (Tim Allen, Scott Caan, Breckin Meyer, Randy Couture, Kevin Pollak) to turn the tides. Mayhem ensues. Kimball gets more than he bargained for!
He meets a crazy cast of characters at the home including Victor an old-timer in his eighties, who talks and acts like a 13-year old kid; Bernard, who claims to be blind, but is mysteriously able to see when it serves his needs. He is also the local "ladies man". Kimball hangs around these guys to try and find out what it's like to be old, but all he learns is how to be a victim to the old-timers' practical jokes. Kimball decides two can play this game, so he enlists his acting friends to beat the old-timers at their own game, making them the victim of his pranks. In the end, Kimball learns that old men are really not any different than young men!
"3 Geezers!" will be shown at the Mary D. Fisher Theatre May 22-24. Showtimes will be 4 p.m. on Wednesday and Thursday and 7 p.m. on Friday.
Tickets are $12, or $9 for Film Festival members. For tickets and more information, please call 928-282-1177. Both the theatre and film festival office are located at 2030 W. Hwy. 89A, in West Sedona. For more information, visit: www.SedonaFilmFestival.org.