Sedona AZ (February 24, 2017) – Sedona sculptor Ken Rowe takes a walk on the wild side with a collection he calls In the Field, which features field studies that are loose, personable and energetic. The first in the series, Love Gone Wild, has garnered numerous accolades since it was released. Most recently, the sculpture was chosen for the Society of Animal Artists' African-themed show. The nonprofit artists' society partnered with the esteemed African Wildlife Foundation to launch an online show and sale. The show acted as a fundraiser for AWF's conservation efforts. Love Gone Wild was sculpted onsite at Out of Africa Wildlife Park in Camp Verde. It depicts a pair of nuzzling male and female lions.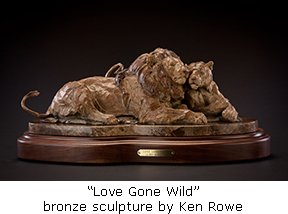 "I wanted these sculptures to be as raw and spontaneous as the animals I'm sculpting in the field," says Ken. "And I want those who see these pieces to know that they are created from the true inspiration of my passion for sculpting. The fact that Love Gone Wild has been so well received tells me that I've achieved those goals with this piece."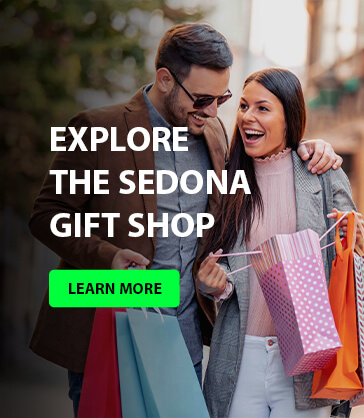 Rowe Fine Art Gallery represents traditional and contemporary southwestern artists. The gallery, located under the bell tower in Patio de las Campanas at Tlaquepaque Arts & Crafts Village, is open seven days a week from 10 a.m. to 5 p.m. For more information, call 928-282-8877 or visit www.rowegallery.com.