Sedona AZ (December 6, 2018) – The Louis Landon Trio featuring Louis Landon on piano and vocals, Troy Perkins on bass and Eddie Barattini on drums will be doing a special holiday Jazz concert on Saturday Dec 8th at 7 p.m. at Sound Bites Grill.
Louis is a composer, Steinway artist and Pianist for Peace, formerly of New York and currently living in Sedona, Arizona.  He has toured nationally and internationally, playing classical music for Mikhail Baryshnikov; jazz fusion with The John Payne Band; Latin music with "Pucho and his Latin Soul Brothers"; pop music with Rupert "Pina Colada Song" Holmes; rock & roll with John Hall, opening for "Little  Feat".
The doors open at 5:30 p.m. and the concert begins at 7 p.m. Louis who an incredible library of cds will be playing two of his new Christmas singles.. O Come O Come Emmanuel and Santa Claus is coming to Town.
Louis travels all over the world playing for Steinway. He began playing the piano by ear at 4 years old and began lessons at 5. As a teenager, he played guitar and keyboard in bands and went on to study music at Stony Brook University, Boston Conservatory and Berklee College of Music.
For the past 29 years, through his production company, Landon Music Company, Louis has written and produced music for film, video, and commercials. He recorded his first original piano album, Love Songs & Jazz, in 1994 and has since released 29 CDs on the LCI record label, his latest entitled Healing Hearts 4 – Solo Piano was released on August 24, 2018. His music is licensed for television and motion pictures by Oovra Music.
Louis Landon is currently working with three missions: To create a more loving and peaceful world by writing, recording and performing, music from the heart, to inspire people to live joyously and passionately and to awaken and to assist people in healing themselves through music and mentoring.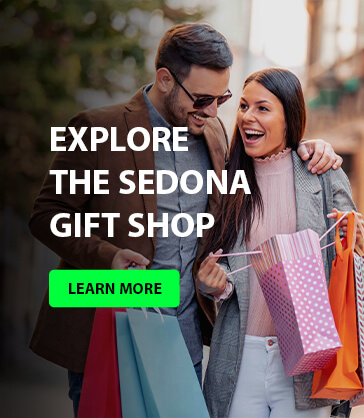 He has been recognized for having over 110 million plays and counting on Pandora radio and over 6 million plays ad counting on Spotify.
He was nominated for Album of the Year 2017 by Whisperings Radio for his Departure Album.
Louis's Healing Hearts 2 album won 2016 "Contemporary and Modern" Album of the Year at solo piano.com and was nominated for Album of the Year at Enlightened Piano Radio, also in 2016.
He has many other awards and nominations, too many to list. In this special holiday Jazz performance Louis is joined by two local musicians; Troy Perkins and Eddie Barattini. The trio brightens up any room and Louis's stories are also fun to listen to. The event is ticketed and may be purchased by calling 928-282-2713 or visiting SoundBitesGrill.com Dinner is available to order until 10 p.m.
Sound Bites Grill is located at the Hyatt Pinon Pointe Shops in uptown Sedona next to Starbucks. They are open daily for lunch and dinner.
What: Louis Landon Holiday Jazz Concert
When: Sat Dec 8, 2018
Time: 7 p.m.
Cost: $10-$20
Where: Sound Bites Grill, 101 N Hwy 89a, Sedona 928-282-2713