A New Play from Red Earth Theatre
Sedona AZ (March 12, 2015) – A theatrical re-imagining of the world of Max Ernst and Dorothea Tanning, the play loops back and forward through time and space, challenging us to stay in the moment and allow their unlikely love story to emerge from the pieces. 34 years in 90 minutes – from New York, to the inspirational rocks of Sedona, and in France where Loplop departs this reality – you will be inspired and moved by the shared odyssey of these two remarkable artists who loved their art and each other.
Playing March Friday 13 and Saturday 14 at 7.30 and Sunday 15 at 2.00pm at the Sedona Heritage Museum, this play was researched and written especially for the week long series of events 'When Surrealism Met The Red Rocks'.
Red Earth Artistic Director Kate Hawkes (and Flagstaff Viola Awards Storytelling Nominee for her play Sky…Diamonds) went to the desert on Christmas Day 2014 and emerged 5 days later with her head spinning having immersed herself in the world of Max Ernst, Dorothea Tanning and surrealism. She then employed some of the techniques of the Surrealists to allow the play to emerge, trusting that the truth of their story would find its way to the page.
Taking place on a chessboard and incorporating elements of music and art, the cast of 4 includes long time Sedona theatre professional Gerard Maguire as Max Ernst, Nichole Garrison (last seen in The Wild Party) as Dorothea Tanning, with Sarah Ann Lesslie (a Red Earth Theatre stalwart) and Jason Steffen (up from Phoenix) as 'The Actors'.
A play with surrealist tendencies about two surrealist artists, Loplop and The Queen explores the tension between living as a dedicated artist and also as an individual with a personal life, while ultimately being a love story for everyone.
Where: Sedona Heritage Museum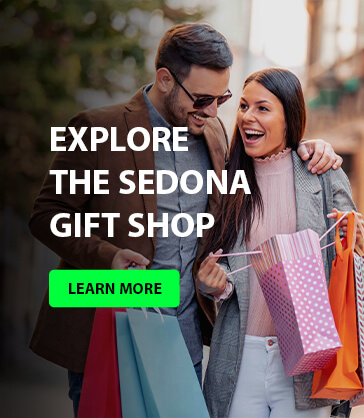 When: Friday 13 – 7:30 p.m., Saturday 14 – 7:30 p.m. and Sunday 15  – 2:00 p.m.
Tickets: $15 in advance; $18 at the door; $12 each for groups of 10+ in advance (contact Red Earth directly)
Available cash or check only) at:
Mt Hope Foods (Cottonwood); Crystal Magic & ChocolaTree, (Sedona); Webers IGA (VOC), the Sedona Heritage Museum main house desk, and online at http://www.showtix4u.com or call them at 1-866-967-8167
For more information: www.redearththeatre.org, call Red Earth Theatre at 928-399-0997, or email info@redearththeatre.org.