By Tina Allegrezza
Founder of Red Rose Inspiration for Animals
Sedona AZ (February 7, 2018) – Giving of ourselves: our time, love and compassion to the animals in need is what is most important to us at Red Rose Inspiration For Animals as we have been providing free services to felines and canines in this community for over 7 years now.   However, we wonder what will happen to the animals if we are not able to continue providing services?
We have been instrumental in the Verde Valley.  Focused heavily in Camp Verde, Rimrock, Cottonwood and Cornville.
We are unique as 501c3 in animal welfare as we don't have a facility and our focus is not taking in animals and adopting them out. Although we have done it in the past and on occasion we will still do it but our specialty is providing services in animal welfare.

With all the animal organizations in the Verde Valley we try to be particular and service the community in which we live on a different level as it wouldn't do the animals any good if we all did the same thing.     Fortunately, the one common goal we all have is to spay and neuter and make a difference in the over pet population as that is the most important goal for all of us universally.  That is what we at Red Rose believe makes the biggest impact within our community.
TNR (Trap Neuter Return for Feral Cats) is a service we have been providing regularly since 2012.    We have compassionate, experienced volunteers who set the traps and transport these kittens/cats to the vet and then return and release them back to their environment.   Young kittens caught early enough are vaccinated, treated medically, altered and adopted out an experience that is life changing obviously for the better.
At Red Rose we assist homeless animals with emergency medical care.  All animals including feral cats involved with Red Rose are treated for any medical conditions before being released. When pet owners on a fixed income find themselves experiencing an emergency situation with their companion animal they are not always prepared to even cover the cost of an exam let alone medication and testing.  With our help many pet owners have mentioned "they were able to keep their pet instead of having to give them up due to the cost and treatment." ​
Red Rose has assisted hundreds of pet owners (especially seniors) in dire need so that they don't further delay the animal having to suffer due to financial challenges.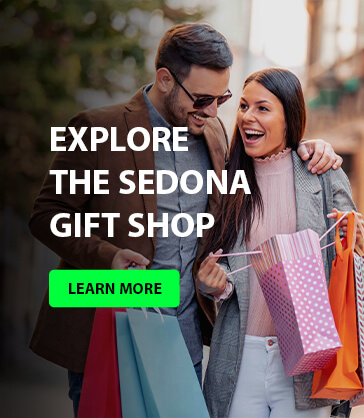 We also assist with free spay and neuter services of felines and canines.   Not only assisting pet owners who can't afford the low cost spay neuter clinics in our community but also homeless animals that are either trapped or found as strays by kind compassionate people that are struggling financially and can't take on the necessary veterinarian cost.    Before moving any animal into the next phase we always encourage individuals to spay and neuter and offer financial assistance when they are in need.  Spaying and neutering litters of kittens and puppies and the adult dogs that contributed to their existence whenever possible.
Now Red Rose has reached an obstacle in animal welfare as we currently do not have working veterinarian partners at this time.   We cannot possibly continue the work we do without a veterinarian.

We need more veterinarians willing to provide rescue pricing as we have pet owners wanting and desperately needing the services for their pets, not to mention the homeless animals.   Our two long term, dedicated, compassionate veterinary partners are not able to service us at this particular time.   They are very limited normally to the amount of animals they can see through our organization.   They have many of their own clientele requiring their services and they are sole practitioners still trying to help out an animal welfare organization because it's important to them as veterinarians to give back and they are passionate about our cause and the work we do and the animals we serve.
The unfortunate part is many of the veterinarians in the Verde Valley are not willing to provide discounted services and that is a real obstacle for us because pet owners that are financially challenged needing emergency services have practically nowhere to turn if we don't have veterinarians willing to assist us.   Many of the people we often assist don't have credit cards and many try to apply for Care Credit at the veterinarian's office only to be denied.   Then what?  Their animal is not serviced and is left to suffer.  This has and continues to happen quite often.
Another problem is many veterinarians will not provide services to feral felines so they will not assist us with our TNR program either.     We have had to cut back drastically in the last 12 months on the services because of this situation.  You are probably wondering have we reached out to all the additional veterinarians in the area……the answer is yes and multiple times, with no luck.   One generous veterinary clinic in the Village of Oak Creek is in the process of trying to assist us at least temporarily.
Animals left to continue to reproduce often wind up abused, injured, or neglected as shelters across the country are filled with animals that are euthanized daily due to over pet population as we simply can't adopt our way out of this problem.
In August and September 2017 we spent over $5,036.00 and assisted 52 cats, 20 dogs and 1 rabbit.  Just recently in October, November and December we spent $3,716.17 and spayed 25 females, neutered 22 males and assisted 8 pet owners with emergency medical services through our compassionate veterinary partners.    In the last two weeks no services are being provided because we do not have a veterinarian partner.  
We cannot predict when things will change.  Who knows what the future holds in 2018?    Perhaps we will be fortunate to find a generous, retired, veterinarian willing to volunteer their time to helping our mission or we will be provided with a mobile unit or clinic is in our future.   We encourage our supporters to help us find a veterinarian either a volunteer or a new professional to the area or one that is contracted.    When you support Red Rose 100% of the proceeds from our fundraising efforts from the Red Rose Thriftique and our Red Rose Art Shows go to the overall mission of Red Rose Inspiration For Animals.     100% of a monetary donor's donation goes directly to assisting the animals.   No administrative cost or salaries as we are a small, volunteer based organization making a huge difference in the lives of animals throughout the Verde Valley.   On our 990 for the year 2016 we had a 99.98 percent rating for public support which we are quite proud of, as with us it's all about servicing the animals.  We are asking for anyone passionate about our mission to help us continue the work we do.   We are most grateful for all we have accomplished through the years and continue to accomplish.   Thank you for sharing and supporting us.
Contact:   Red Rose Inspiration For Animals at P.O Box 74, Sedona AZ 86339 email:  info@redroseinspiration.org or visit the websitewww.redroseinspiration.org