Looking a Gift Horse in the Mouth

Sedona, AZ (July 7, 2011) – Flash back to 1986, before Sedona incorporated. The community was bifurcated by two counties: Coconino on one end, Yavapai on the other. It was the wild west. The only law enforcement was the county sheriff. Typically there was one, maybe two patrol cars in town at any given time. The crime rate was low. Responses were sometimes 45 minutes. Disputes between residents were resolved among themselves. If you needed assistance a phone call was made. The days of patrol cars throughout the community was not yet happening. The county seat of Coconino County was, and still is, Flagstaff. Separated by the Mogollon Rim, 25 miles of National Forest and beautiful Oak Creek Canyon, Sedona was an inconvenient drive for county officials to visit. Yavapai County was similar. The county seat was in Prescott, with small law enforcement stations in Camp Verde and the Middle Verde and uptown Sedona. Being in an unincorporated area, county building codes were followed…sort of. Cowboy construction built Sedona. Look around Sedona and one can still find cowboy construction.
Wastewater systems consisted of septic tanks, cesspools and open trenches. Anywhere the ground could absorb wastewater and other solids became fair game for disposal. Whether the disposal was close to Oak Creek made no difference. There was also a dump located where Yavapai College and The Summit are now located in West Sedona.
That same year, as the world began to discover Sedona, the federal government appeared on the Sedona Sanitary District's radar. They proposed to put up $7 million if the unincorporated community would put up $1 million for sewering the town. There was no city and no local governing body to put up the funds. Funding could have worked through the county, however. The Sanitary District board voted to turn down the funds, saying it would encourage additional development of the area. The project died. The wave of development was already cresting, but It was too late. In 1988 Sedona became a city and with incorporation came a court order from the Arizona Department of Environmental Quality (ADEQ): Sedona must install a wastewater system, at its own expense, since the federal grant money was no longer available. Also, no new septic systems could be installed within one quarter mile of Oak Creek.
The very thing the Sanitary District wanted to stop as a result of their denial happened and growth exploded in Sedona. And who ended up paying for the installation of a wastewater system? Sedona did, and paid for it by bonding to the tune of $62 million. This debt will be retired 2027, payable at $6.2 million per year.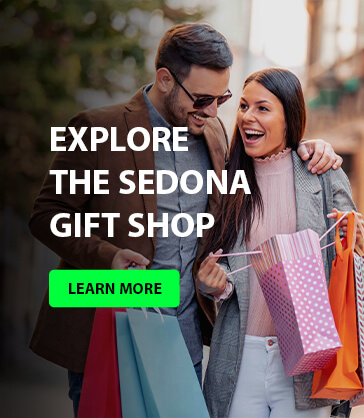 An opportunity was blocked by a small but vocal minority. Today, in the midst of a referendum action initiated by a small but vocal minority, $10.6 million sits on the table, as the fate of ownership of State Route 89a hangs in the balance. Remember this offer when State Route 89a is transferred to the city with not one dime. Remember we turned down $10.6 million in cash up front so a small, vocal minority could have their street lights.