Sedona AZ (May 21, 2015) – The Sedona Heritage Museum will host a special exhibit through the summer, entitled "The Dean of Arizona's Cowboy Artists – Lon Megargee".
Most of the items on exhibit are loaned by various friends of the Museum, including a large collection of Megargee paintings, lithographs and block prints loaned from the private collection of Michael Collier (Collier Gallery) in Tempe. Other artifacts and pieces of artwork on display represent his efforts as an advertising illustrator, and include examples of his famous Stetson hat lining design, beer ad campaigns, and magazine covers. Megargee's history, art books and other personal artifacts round out the exhibit. Besides drawing from the Collier and Museum's collection, items were loaned by Museum member Linda Starr, who also provided background material from her extensive research on Megargee.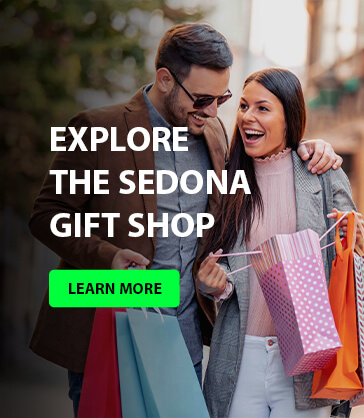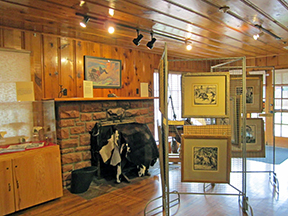 Megargee came to Arizona when he was 13 years old to fulfill his dream of becoming a cowboy. Gov. Hunt, Arizona's first governor, commissioned him to do 13 murals at the new state capital. From about 1909 until his death in Sedona in 1960, he painted, did lithographs and block prints, was a cartoonist for a time and took all types of work that would pay his bills.
One of his most notable achievements for which he was famous was his 'Last Drop' illustration done for the Stetson Hat Company. He also did numerous advertising illustrations for A-1 beer, Arizona's own brewing company in the 1950's.
Along the way, Megargee built several homes in Phoenix, including one that is still the keystone of the famous Hermosa Inn. He built his last home in Sedona in Back o Beyond, where he lived out the rest of his life on top of a hill in Sedona overlooking Oak Creek.
Exhibit organizers and museum volunteers Becky Kruse, Clancy Sage and Lisa Hyatt worked on curating the exhibit and creating the interpretative materials. 
The Sedona Heritage Museum is located at 735 Jordan Road in Jordan Historical Park in Uptown Sedona and is open daily from 11:00 a.m. to 3:00 p.m.  For more information, call 928-282-7038.