Straight facts and conversation scheduled for Tuesday, December 3rd at the Sedona YMCA.
Sedona AZ (December 1, 2013) – The goal of this event is to give the community the straight facts, so people can make smart choices and be their best self – without drugs. The Sedona Y along with Matforce is encouraging all parents, teachers, business owners and caring individuals to attend this FREE event.
People smoke pot for a lot of different reasons: to feel good, to feel better, to feel different, or to fit in. Whatever the reason, drug use has consequences.
All forms of marijuana are mind-altering (psychoactive). In other words, they change how the brain works. Marijuana contains more than 400 chemicals, including THC (delta-9- tetrahydrocannabinol). Since THC is the main active chemical in marijuana, the amount of THC in marijuana determines its strength or potency and therefore its effects. The THC content of marijuana has been increasing since the 1980s.
One teen said in a comment submitted to NIDA's Sara Bellum Blog "I used to smoke pot until I had an anxiety attack and thought. I couldn't breathe…I was wheezing, and I got really paranoid."
"The effects are rather subtle: downward life trajectory, erosion of IQ, impaired cognitive development, mental health issues, low education attainment, and the escalation of delinquency" says Sheila Polk, Yavapai County Attorney. "Disintegration over months or years is not easily identified nor does it garner headlines. I see the harms — child abuse inflicted by the neglectful pot-smoking parent; traffic fatalities by the marijuana impaired driver. I see the subtle signs of destruction in the growing number of addicted young adults. Our job as adults is to create an environment to fuel our kids' success. To that end, we must educate them and the voting public about the value of the brain and the damage of marijuana. Already an uphill battle, the legalization movement feeds teens' perception that marijuana is safe. We can't sit passively by and watch this slow decline." Sheila Polk is the Yavapai County Attorney and co-chairwoman of MATFORCE, the Yavapai County Substance Abuse Coalition.
If you're still not certain about attending this free event, read what local experts in the community are saying:
"Many people who grew up in the '60s as part of the "hip" generation tried marijuana as a natural substance and still think it's the same. It's not! Marijuana has become a genetically-engineered business product that intensifies its impact on the brain and nervous system. It's now "super-pot" that easily creates physical addiction instead of a relaxing "high." – Harvey Grady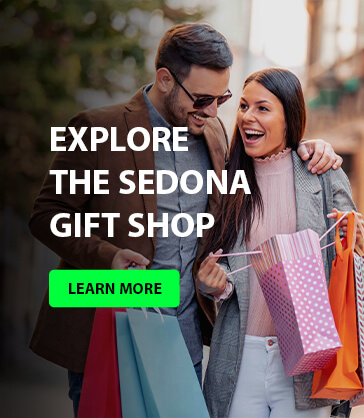 "The presentation, "Marijuana Harmless Think Again" is vitally important to Parents in order for them to learn of the very real damage that can occur in our young people should marijuana become legalized and more readily available. Brain damage can occur in the developing youthful brain up to age twenty five which can account for a drop in IQ of 8 to 10 points, permanent harm can occur also to a person's basic initiative and therefore affect our entire Society." – Dr. Leon Cattolico
"Both students and parents get mixed messages in our culture concerning marijuana usage. Teenagers often listen only to what they want to hear. It is important that both parents and teens have access to the facts about the dangers of marijuana usage, especially during the formative years." – Jay Litwicki, Assistant Principal – Sedona Red Rock High School
"Marijuana induces what is called State Dependent Learning. Students reading and studying while intoxicated on marijuana cannot remember what has been learned unless they use the drug again. Adolescents that use marijuana frequently during high school may find when they quit using the drug they have poor recall for what they learned in high school." – Guy C. Lamunyon MSN, Registered Nurse – Certified Addictions Specialist
"Parents and students can greatly benefit from this presentation for several reasons. Sheila Polk is the County Attorney, there is no one better to explain the history and facts of medical marijuana, the laws surrounding dispensaries, and the ramifications for parents and teens. Secondly, this presentation will show what specifically is medicinal about Marijuana and what is not, and how children are carrying the idea that Marijuana is a safe drug to use for recreation. This presentation will give facts about the potency of Marijuana in the 21st Century, and the damage it can cause to young developing brains and bodies." – Dr. Lisa Hirsch, Principal West Sedona School
"It is extremely important that parents have a better understanding of the harms that marijuana poses to youth and young adults. It sometimes can be easy to just accept that because many states have allowed its use for medical purposes that it is safe. This presentation will provide parents clear information that they can use to have open discussions with their children, whether they are 10 years old or 20 years old, about marijuana usage and the harms it can bring to their lives." – Raymond O. Cota, Chief of Police – Sedona Police Department
The "Marijuana Harmless? Think Again" presentation happens Tuesday, December 3rd at 7:00PM-8:00PM at the Sedona YMCA located at 525-B Posse Ground Road in Posse Grounds Park next to the skate park.
The YMCA is located at 525-B Posse Ground Road in Posse Grounds Park. Office hours: 2:30-6:00PM, M-F. Phone: (928) 282-1695. Website: SedonaYMCA.org Email: Jim Allen at jallen23@vosymca.org Facebook: Sedona YMCA