Sedona AZ (November 12, 2018) – The Sedona chapter of Questers International recently presented a check for $1200 to the City of Sedona's Historic Preservation Commission to assist with their preservation and restoration work at Sedona's historic Ranger Station.
To be matched with City funds, the work will encompass replacing the floor on the Ranger Station residence front porch and the rotted back door of the home with a historically accurate version.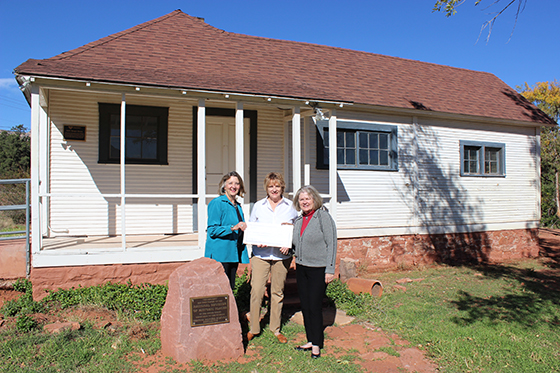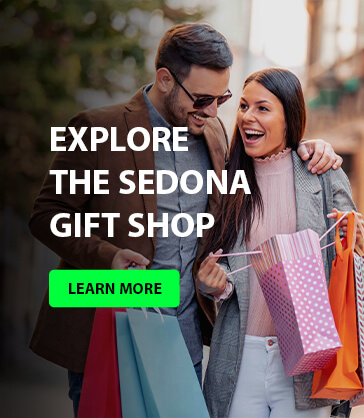 The Ranger Station house, built in 1917, is the oldest surviving originally intact building in the City limits. The house was home and office for Forest Service rangers for almost 90 years. It sits on Brewer Road with the Ranger barn, built by the Civilian Conservation Corps in 1934. Now owned by the city, with plans as a future public park site, both buildings are on the National Register of Historic Places.
Sedona Questers President, Victoria Clark said: "The members of our chapter feel preservation of the historically significant Ranger Station buildings is a very important community project. We are proud our fund-raising work will support such a worthy local historic landmark project. This is just the latest in a series of projects over the past 19 years."
The International, Arizona and Sedona Questers organizations are a non-profit organization that aims to encourage the preservation of historical landmarks and to stimulate the appreciation of antiques through their study.  For more information about this project or about Questers membership, call 284-3120.