"Poems are made by fools like me. But only God can make a tree." – Joyce Kilmer
Sedona AZ (November 4, 2019) – For Sedona resident Scott Law the love of trees is not just a passion. It's a mission! Especially when it comes to saving them.
Law, with the help of the Sedona/Verde Valley Sierra Club and the Coconino National Forest Red Rock Ranger District, lobbied the Arizona Department of Transportation to re-evaluate its 2019 tree removal project that called for the removal of 1,762 trees on State Route 89A, to bring the number down to 618, saving 1,144 trees in the process.
According to Law, on July 12, 2019, ADOT held a public information meeting in Sedona, AZ outlining their 2019 Oak Creek Canyon Corridor Improvement Project. 
Law said that ADOT did not mention the downing of the trees; that it was not mentioned in the information presented at the meeting nor on ADOT's website or public media outlets at that time.
When he discovered ADOT intended to remove 1,762 trees lining the 12-mile S.R. 89A Oak Creek Canyon corridor from Sedona to Pine Flats Campground, Law set out on his campaign to preserve as many as he could.
"My major concern was that the original trees marked for removal would significantly alter the pristine beauty of the Oak Creek Canyon corridor, the first state-designated Scenic Road and National Scenic Highway," he said. "Many old-growth, healthy living trees were slated for removal as well as trees from a historical site and trees within the boundaries of a state park." 
After conducting his own survey of the S.R. 89A sections slated for tree removal, Law identified and mapped out the areas where the old-growth trees were to be cleared.
Old-growth trees are considered trees that have been part of a forest and are of great age.
"Since 2002, due to my business, I have traveled up and down Oak Creek Canyon as many as three times a week on a year-round basis, Law said. " I felt the removal of the old-growth trees would not only have an environmental impact but also a commercially negative impact on the canyon. Trees of this magnitude do not grow back within a generation."
According to Law, the forest in the Oak Creek Canyon corridor between Milepost 374 and Milepost 388 is a riparian forest featuring a blend of coniferous and deciduous trees. 
He said deciduous trees (trees that shed their leaves in the fall), protected the forest from the Slide Fire five years ago that devastated the coniferous forest (evergreen trees) on the west canyon wall.
"There are many trees in Oak Creek Canyon that are well over 100 years old," he said. "The old growth trees consist of Ponderosa, Oak, Alligator Juniper, and Walnut.  Many of these old-growth trees were scheduled to be cut down under the 2019 ADOT S.R. 89A Improvement Project. To me, the old-growth trees represent our heritage and are the reason that Oak Creek Canyon has designated Sedona/Oak Creek Canyon Scenic Road by the State of Arizona."
A series of communications commenced between Law and ADOT's 
Community Relations Project Manager on Flagstaff.
Law expressed his concerns and began lobbying for the preservation of the trees slated for removal.
Law said during that time he contacted the chairman of the Sedona/Verde Valley Sierra Club, Brian Myers, and enlisted his help. 
He also contacted the U.S. Forest Service Coconino National Forest Red Rock Ranger District.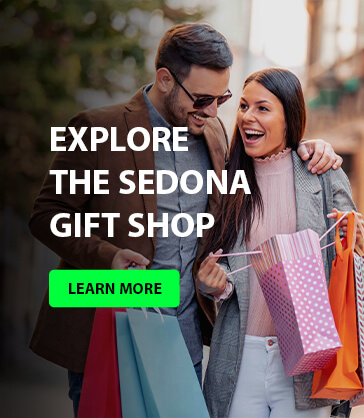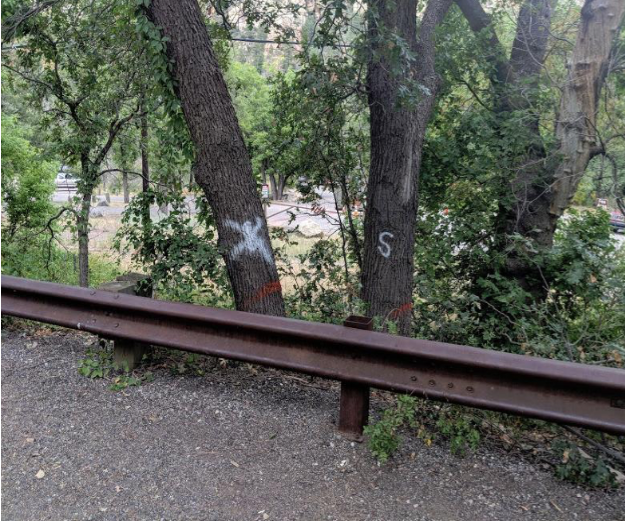 Law said that from the outset they made it clear to ADOT that their goal was not to interrupt the repaving project, the rock-fall mitigation, the erosion control projects or the removal of dead and dying trees. 
Their efforts finally paid off in mid-August when they were informed that the project was being
re-evaluated by ADOT.
According to ADOT Public Information Officer Ryan Harding, ADOT was aware of the sensitivity regarding the removal of trees and that the agency proceeded with the intention of minimizing the amount of trees needed to be cut down while protecting motorists in danger of being struck from dead, falling trees.
He said ADOT worked closely with the Forest Service and other entities to mitigate the damage.
"After further re-evaluation, we were able to save an additional 90 trees from the remaining 708 that were scheduled to be removed," he said. "Rather than removing them, we were able to trim instead. Our intention was to create a safe corridor while protecting the habitat."
Elizabeth Munding, National Environmental Policy Act planner on the Red Rock Ranger District of
the Coconino National Forest, affirmed the Forest Service's participation in the mitigation of the S.R. 89A tree removals.
"The Forest Service appreciated input by the public with requests to maintain the scenic integrity of Oak Creek Canyon, while the Arizona Department of Transportation implements its critical pavement project along State Route 89A," she said. "Through open lines of communication, ADOT responded to public concerns, forwarded by the Forest Service, to minimize tree removal to balance safety with scenic integrity."
Law said many old growth, healthy living trees were originally slated for removal as well as tree removal from a historical site and within the boundaries of a state park.
 "We have been monitoring the project since mid-July and communicating our concerns directly to ADOT on an ongoing basis," Law said. "The Midgley Bridge Monument, constructed in 1939 and listed on the National Register of Historic Places originally had all the trees marked for removal."
He said after the ADOT re-evaluation, significant trees were left standing and trimmed and the site was basically enhanced.
The Slide Rock Walnut tree within Slide Rock State Park, over 100 years old, was also spared, according to Law.
"Many other old-growth trees slated for removal have now been marked for trimming or with the letter "S" which means they are to be saved," Scott said. "Still, there were other old growth trees cut down despite our efforts to save them.
Yet, he remains satisfied in his effort and that of the Sierra Club and Forest Service.
"At the end of the day we feel our overall efforts helped save over 1,144 trees from extinction," Law said. "It shows that individuals within a community taking action can make a difference. Both Brian Meyers of the Sierra Club and myself want to recognize and thank the members of the U.S. Forest Service Coconino National Forest, Red Rock Ranger District for all their efforts and support."
By Tommy Acosta