Arizona's largest and most comprehensive local foods directory now features enhanced search options, better functionality
Verde Valley AZ (September 15, 2015) – After nearly one year of ongoing focus and effort, the Local First Arizona Foundation (LFAF) has launched an improved version of Good Food Finder (GFF), Arizona's most comprehensive online directory of local food. Among other improvements, the tool has been enhanced with advanced search features that allow users to be very specific in their searches, narrowing down food producers by location, products sold, distribution, and more. 
"We are extremely excited to relaunch Good Food Finder as a statewide resource to connect individuals to Arizona's local foods, whatever their needs may be," said Kimber Lanning, LFAF's Executive Director, "Good Food Finder has been redesigned to take both business-to-business and consumer-based searches into account. For example, a restaurant owner can now search for food producers that operate at wholesale levels, and families can locate a u-pick farm or farmers market within 20 miles of their home. We are proud to fill this critical information gap, which will facilitate connections amid Arizona's growing demand for good, healthy and local food."  
LFAF's Local Food team was expanded in the fall of 2014 for the purpose of developing Good Food Finder further. The team built an internship program and took on extra staff to do the research and information collection necessary to grow the site. "At long last, we are able to take the site out of beta mode, and release Good Food Finder's full potential," said Rachel Morningstar, LFAF's Local Foods Development Coordinator, "Over the last year, we've had all hands on deck working on this site, pouring through pages upon pages of coding and data on local food producers. In that time, our team has cleaned up the nearly 1,000 business listings on Good Food Finder and we have rebuilt the entire website from scratch."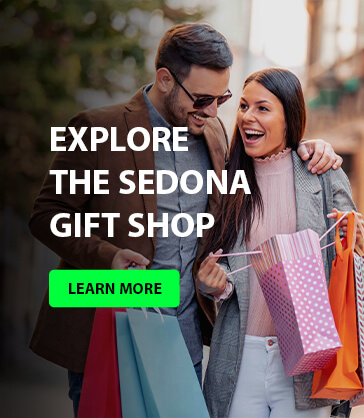 Notable updates from the Good Food Finder re-launch include: 
Users can search by interactive map for producers within a specified number of miles from an address, city, or state. They can also use GPS to pinpoint their exact location and narrow their search to as close as within a five mile radius. 
Business owners can now take control of their own listings. These entrepreneurs are now able to claim their page and make updates themselves. There are also new advertising and "bump up" options, allowing business owners to take charge of their own presence and reach on GFF. 
Sales outlets for local food now have a home on GFF. Farmers markets, CSAs, food hubs and restaurants that practice local sourcing can all now be listed. This move will help to bridge the gap between producers and consumers. 
The site's design has been completely reconfigured, and it is now much faster, visually appealing and better organized. 
Content has been updated for the Resource pages to include guides on topics such as why local is important, agritourism opportunities, as well as guides for finding emergency food and registering for food access benefit programs. 
The site has migrated to the new domain: www.goodfoodfinderaz.com, clarifying that this is a database specifically for Arizona's foodshed. 
An advanced search feature has been added where users can narrow search results by a variety of factors, including memberships and certifications, wholesale vendors, food access programs, food production practices, and more. 
"A fully functional, comprehensive, and state-wide portal for identifying local food is exactly what Arizona needs," said Lanning. "When the original GFF team approached us with the opportunity to expand on and maintain this already-established tool, we did not hesitate to pull together the resources needed to create a website that better served the wider community. In conjunction with our other healthy local food initiatives, GFF will greatly expand our ability to influence public health in Arizona and will keep more dollars circulating in Arizona's local food economy." 
Arizona's food industry businesses are also encouraged to search for themselves and see whether they are currently listed on Good Food Finder, where they can either claim their listing or register to create a new listing. To view the newly revamped Good Food Finder, visit www.goodfoodfinderaz.com.