Sedona AZ (September 26, 2017) – Red Rose Inspiration For Animals a local 501c3 supports animal welfare and has been promoting small, quality Art Shows since 2009, created to help the non-profit generate revenue for the various programs and future rehab center.    In 2014 the vision for the Red Rose Thriftique a unique thrift store and artist boutique originated from the art shows. Wanting to provide an upscale, quality, inexpensive, one of a kind shopping experience for visitors as well as locals; guilt free shopping for a cause at 41 Bell Rock Plaza in Village of Oak Creek. 
Red Rose helps pet owners spay and neuter animal companions for free, provides emergency medical services for homeless felines and canines and often assists pet owners on a fixed income to get their animal the veterinary care they desperately need.   In addition to a variety of other programs this group is one of the few organizations in the Verde Valley providing TNR (trap, neuter and return) of feral felines helping to trap, spay/neuter, vaccinate, and provide necessary medical treatment for them.  The focus of the organization is reducing the over pet population; preventing felines and canines from potentially being injured, abused or neglected.
Red Rose has upcoming shows September 30th and October 1st weekend and then again October 14 and 15th and returns in the Spring 2018.
[soliloquy id="40330″]
These shows take place exclusively at the Olde Sedona Bar and Grill and Redrock Precision Motors at 1405 West Hwy 89A in West Sedona.  The shows are not affiliated with any other events in town and benefit animal welfare through their organization.
Red Rose is proud to represent some of the most fabulous and talented artist.   Displaying everything from clothing, accessories, handmade soap, jewelry, home décor, paintings, pottery, glass art and much more.
Susan M. Harvey is a very talented artist that has been creating Medicine Horses since 1987.  They are individually handcrafted one of a kind, clay sculptures whose design elements are taken from historical records, mythological beliefs, stories and religions of various horse cultures.    Her work can be found in collections all across the globe.   After years of mainly exhibiting her work in major galleries she has decided to showcase her art at fine art shows and displays exclusively in Sedona at the Red Rose Art Shows.
Mel Mendez of Mendez Rugs is a Zapotec Weaver.   Mel first learned how to weave at his parent's home in a small town in the state of Oaxaca, Mexico.   Mel started weaving at the age of 12 years old.   He learned by watching his father weave. With his father's guidance Mel has become a skilled weaver.  Mel has been weaving rugs for the last 24 years of his life.   Their rugs are made out of 100% wool.   They are woven on a two-foot pedal loom.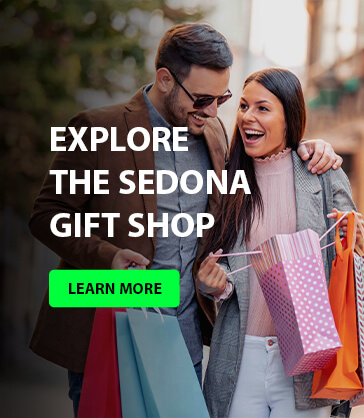 Christine Bendele of Christine's Jewelry Box uses natural gemstones, pearls, natural leather, sterling silver, copper, brass and niobium in her designs.  Her techniques are wire wrapping, hand knotted silk and macramé.  Christine enjoys designing a piece that is unique, comfortable to wear, made with quality craftsmanship and is beautiful. 
June Payne Hart an English wildlife artist, her love for nature and all God's creatures provided the reason for painting these types of subjects.   Her paintings are often sold prior to completion and hang in private collections worldwide, including the British Royal Family.  Much of Hart's art work is licensed to companies for greeting cards, cross stitch, puzzles, and collector Plates, fabric design and various other products.
Dave Sierzchula, of the Trendsetters creates distinct laser cut rustic décor and steel home décor products that look spectacular in any primary residence, cabin, or lodge.  They offer a vast collection of hard to find rustic décor, furniture and unique home décor products.
Karen Hammer Aka the Crimson Fairy displays exclusively at the Red Rose Shows.  Karen's love of nature, energies, bright colors and all things 'winged'… inspires her to create her unique pieces with magical charm such as metaphysically themed glass pieces such as her Prayer Fairies and Goddesses.  Some of Karen's larger pieces hang in the Arizona Attorney General's office and the Colorado River Indian Tribes' Tribal Library.   Karen continues to explore different ways to use her glass and beads to create her Dragonflies, Hummingbirds, Butterflies, Fairies and more.
The artist exhibit from 10 am to 5 pm Saturday and Sunday at 1405 West Highway 89A, free parking and admission with live music by Gina Machovina a classically trained guitarist.
EMAIL: info@redroseinspiration.org  or visit www.redroseinspiration.org