Sedona AZ (March 25, 2017) – The Sedona Heritage Museum presents Michael Peach in a performance of his original show "Lions (& Rattlers & Dragons & Longhorns) and Bears – Oh My" on Saturday, April 1 at 1:30 p.m.            
Peach's show features his unique blend of original cowboy poetry with a tongue-in-cheek look at Arizona and local history, also incorporating jokes, stories, and first person narrative.  
"And so, in his quest for goals or gold, a man may lie to his friends,…and work out ways to fool the law and tie up all loose ends.  And he may mask illicit tasks, and even face down danger.  But in spite of his brain, and his place in the food chain, …there's no escaping nature.," quotes Peach.     This new show focuses on nature and animal friends (or foes) of the southwest.  "…And according to this plan, God meant the hand of man to tame the wild and cultivate dominion.  So the higher up, the gladder, here on evolution's ladder.  But maybe that's a matter of opinion.", or so goes a phrase from one of Mike's pieces.   
An award-winning actor, playwright and historian Michael Peach is especially good at bringing to life history and his subjects.  But, he isn't afraid to also spin some tall tales, too.  Informative and entertaining, Mike's shows have long been a favorite of university, state and national parks, and historically-oriented audiences.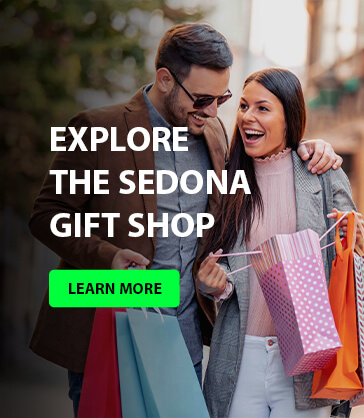 The show is about an hour long.  Tickets are $6, with children under 12 free.  Museum admission is separate.            
The Sedona Heritage Museum is located at 735 Jordan Rd in Jordan Park in Uptown.  It is open daily from 11:00 am to 3:00 pm.  For more information about this presentation or the Museum, call 928-282-7038.