By Elizabeth Cate, Collection Development Librarian
Sedona AZ (February 21, 2012) – Over the next few weeks, you may encounter a volunteer in the stacks carefully examining books and other library materials and setting aside certain items on her book cart. That's Nina Strauss, who comes all the way from Vermont for almost three months every year to weed the library's collection. "Weeding" is library lingo for systematically evaluating a library's collection and culling items from it in order to make room for new materials.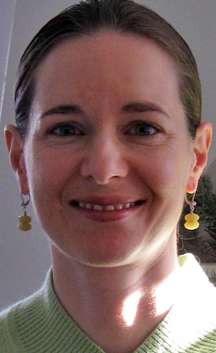 Some librarians regard weeding as a tedious job fraught with pitfalls and therefore make it a low priority. As retired librarian and columnist Will Manley wrote, "Next to emptying the outdoor book drop on cold and snowy days, weeding is the most undesirable job in the library. It is also one of the most important. Collections that go unweeded tend to be cluttered, unattractive, and unreliable informational resources." Lucky for us, Nina truly enjoys weeding—she works full days, six days a week, during her annual stay in Sedona—and the result is a noticeably improved collection, with less crowded shelves and fewer outdated, damaged, duplicated, and otherwise unacceptable items.
Libraries weed their collections for several reasons. First, libraries of all sizes have a fixed amount of space and yet are continually acquiring new materials. Without performing regular weeding, libraries would soon run out of room. Moreover, weeding ensures that a library's collection remains timely and relevant to the community. Obsolete information, especially in rapidly changing subject areas such as computers and health care, benefits no one. Finally, through the weeding process, libraries can identify items that have been "loved to death," in Nina's words—for instance, books that are falling apart because they have been handled so many times.
Both library staff and volunteers are involved in the weeding process. A staff member generates reports that show how often items have been checked out, and Nina collects low-circulating materials. Librarians then review these materials to determine whether certain items should remain in the collection even though they are not among the most popular—books of local interest or classic works, for example. The remaining items are removed from the catalog and then sold in the library's book sale. Interestingly, Nina's weeding experience for the library goes back thirty years, to the days before library records were computerized. Instead of using printed reports, she calculated the number of check-outs for each item by looking at its date-due slip. At that time, the library's collection was much smaller, and items being considered for weeding were displayed on a "last-chance shelf," giving patrons an opportunity to check out a favorite book and rescue it from the book sale.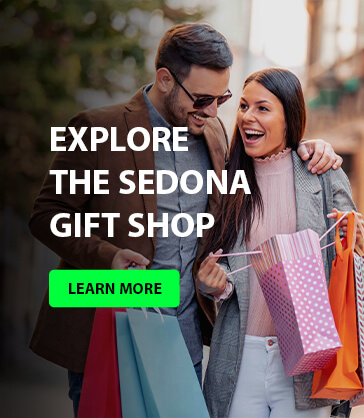 Popularity is not the only criteria used in weeding. An item in poor condition (water damaged, underlined, yellowed, and so forth) is a candidate for removal. Formats that are no longer supported and have a declining audience, such as books on cassette and VHS tapes, are weeded more heavily than newer formats. Materials containing outdated information are discarded and replaced with newer editions. And duplicate copies of books that are no longer in high demand are eliminated.
Weeding has a history of controversy in some communities because disposing of books can seem antithetical to a library's mission of providing information resources. That's why the library profession has developed objective weeding criteria and continues to study and discuss the ethical issues that can arise.
I look forward to seeing Nina again next year for another productive season of weeding, and I hope you find a weeded book to take home at this spring's Friends of the Library book sale.
The Sedona Public Library is a private, 501(c)(3) non-profit corporation, supported by donations and grants. Your tax deductible donation may be sent to: Sedona Public Library, 3250 White Bear Road, Sedona, AZ 86336.