By Virginia Volkman, Library Director
Sedona AZ (November 22, 2019) – The days leading up to Thanksgiving have been busy for Sedona Public Library, and we have much to be thankful for.
For over 50 years we have depended on annual support from Friends of the Sedona Library. Thank you to all who support the Library through membership in the Friends group and who shop at the Friends used book store, located next door to the Library on White Bear Road. 
The Friends kicked off the holiday season at the book store with half-price specials on different categories between now and Christmas. Featured categories change weekly, so drop by often. There are also book-themed decorative gift baskets and gift certificates for your favorite reader.
The store is also featuring special ornaments made from recycled book pages and handcrafted by bookstore volunteers. It's another way to appreciate literature as well as outstanding creativity and craftsmanship. However you celebrate and decorate, the ornaments are meant to bring a bit of joy to any occasion. More ornaments will be crafted as the season progresses.
Special thanks to members of the Friends Board: Mary Snyder, President; Anne Smith, Vice President; Ellen White, Secretary; Donna Hawk, Treasurer; Patricia Burdick, Trustee; and Richard Sauck, Trustee.
The Library is a shining example of collaboration, and we have a long history of partnerships with numerous community organizations and businesses. We could not succeed as your public library without your involvement and commitment.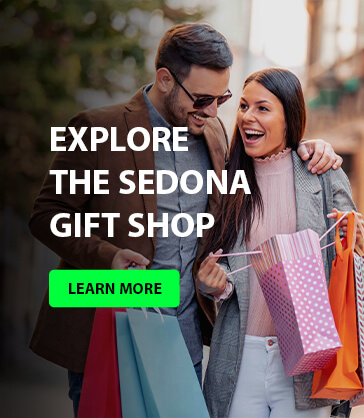 Your library was built with locally donated funds. It's the community's investment of their own time and money that makes this library the unique institution that it is. 
Volunteers work 17,000 hours a year to maintain service at both the main library, SPL in the Village and also at the Friends book store. That's the equivalent of eight full-time staff members. Many volunteers work a regular schedule, while others drop in as their schedules allow. We are thankful for the time that volunteers give throughout the year.
We appreciate the service of our board of trustees:  President, Joel DeTar; Sheila Hoffmeyer, Past President; Daniel Gallagher, President-Elect; Scott Bradley, Treasurer; Stephanie Geisbrecht, Secretary; and trustees Avrum Cohen, Mary Kay DePoe, Tom Martin, and Peter Wolf.
We are very grateful for support from the City of Sedona, the property tax dollars we receive from Yavapai and Coconino Counties and the many individuals who make generous donations to the Library.
As we celebrate Thanksgiving, we offer our sincere thank you for your support and patronage, and if you haven't been by for a while, stop in and see what's new. On behalf of the Sedona Public Library Board of Trustees and staff, we wish you a happy Thanksgiving!
Sedona Public Library is a 501(c)(3) nonprofit organization. We are grateful for your gifts. Please support your library at www.sedonalibrary.org.