By Virginia Volkman, Library Director
Sedona AZ (June 5, 2020) – Sedona Public Library has gradually been reopening and will continue to expand services in a safe and orderly manner in the coming weeks.
We have been offering curbside holds pickup since May 6.  As we deliver materials we're greeted with effusive thanks – gratitude to have DVDs, audio books, and books – for watching, listening, and reading pleasure – for inspiration, education, and entertainment.  And the recipients offer their thanks that we're doing it in a cautious and safe manner.
We added computer use and Wi-Fi access in the Library on May 18, as the next phase of our opening. Library staff is grateful for the ongoing support and cooperation of the community.  With your help, the Library will continue to expand services, with the maximum number of people allowed in the building determined by social distancing guidelines.
Now that more protective supplies are in place to limit COVID-19 exposure risks (last to arrive were the sneeze guards) we are able to add both browsing the collection and self-checkout to available services. 
The Library is now open for the following hours and services: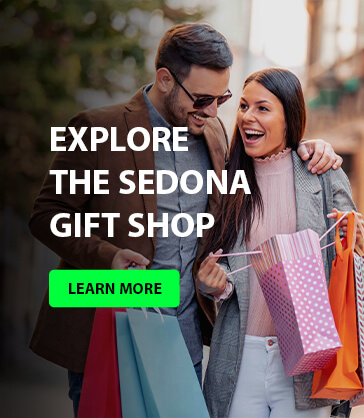 SEDONA PUBLIC LIBRARY in West Sedona
Monday through Friday, 10 a.m. to 1 p.m.  Curbside Pickup for items available on hold: call 928-282-7714 from the parking lot and give us your library card number and pin.  Items will be checked out and brought to you. 
Monday through Friday, 2 to 5 pm.  Use the library's computers or take advantage of indoor WiFi access with your own device.  A reduced number of computers will be available to allow for adequate social distancing.  During the afternoon hours you can also browse the collection and check out the items you've chosen as well as check out your items on hold.
VILLAGE LIBRARY in Bell Rock Plaza
Thursday and Friday, 1 to 5 p.m., and Saturday, 10 a.m. to 2 p.m.  Curbside Pickup for items available on hold: call 928-284-1603 from the parking lot and then come to the door to pick up.  You can also use the library's computers, printing, and fax service during the open hours.
Please know that our top priority is to provide a healthy and safe environment for our volunteers, employees, and of course, you.
We will monitor traffic flow and occupancy levels to ensure social distancing can occur.
We are wearing mask/face coverings and we ask that you also do this, too. If you don't have one, we will provide one.
Extra care is being taken to ensure the buildings are sanitized before opening and throughout the day.
Hand sanitizer is available and we ask that you use it when you enter the Library.
Meeting rooms will not be available at this time.
The library will continue a three-day quarantine of materials before checking them in.
There will be limited seating.  We look forward to a future date when you can hang out in the Library, but right now, please plan to come and go quickly.
We appreciate your patience and flexibility as we work together in new ways.  We hope you are as excited as we are about reopening.  Since our faces will be covered, you won't see our smiles, but be assured, we will be happy to see you.